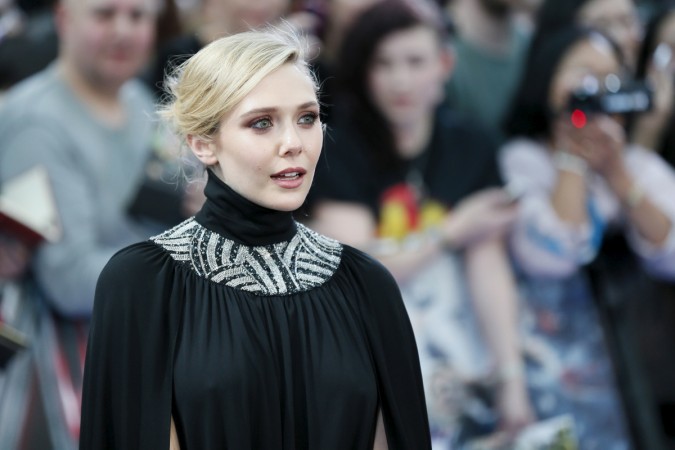 "Avengers: Age of Ultron" actress Elizabeth Olsen suffered an embarrassing wardrobe malfunction in Paris recently when a gust of wind blew up her skirt.
The 26-year-old's Marilyn Monroe moment occurred when she was posing for photographers at the launch of the first Miu Miu fragrance 2016 collection on 4 July. Although she was dressed elegantly in a navy dress with frilly white collar, the windy weather played spoilsport when it blew up her dress.
At first glance, it appeared as if she did not have anything underneath, but Olsen was wearing a pair of nude coloured underpants that protected her modesty. She also tried to hold down her skirt with her clutch bag, as she laughed off the situation.
Olsen is currently in the news for her alleged romance with "Captain America" actor Chris Evans. A source recently revealed to The National Enquirer that there seems to be some sort of a secret romance between the two.
"Chris and Lizzie are definitely involved in some kind of ultra-secret romance that's being kept under wraps while they shoot," the source told The National Enquirer, according to HollywoodLife. "The attraction between them has been there from day one."
However, Evans is not ready to make the relationship public, especially now that he has a multi-picture deal with Marvel, the source added.
"Chris is paranoid about his womanizing becoming public while he's on this multi-picture deal with Marvel," the source continued. "He's protecting his image, and will bend over backwards to keep things quiet."
The two are currently working together on "Captain America: Civil War", where Olsen plays Scarlet Witch and Evans portrays Captain America.