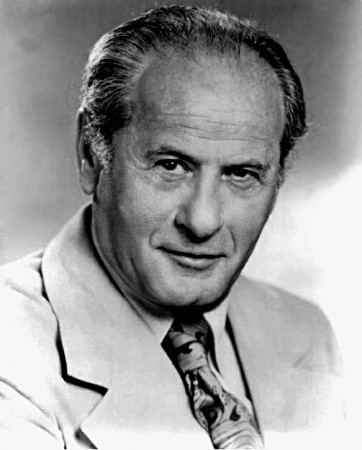 "I don't act to live. I live to act"- Eli Wallach
Eli Wallach, 'the Ugly' of "The Good, the Bad and the Ugly", is no more. The 98-year-old actor passed away on Tuesday at his Manhattan home, with his daughter Katherine confirming the death.
Wallach's character Tuco's foul-mouthed, devilish and buffoonish manner in the famous western elicited hilarity and awe at the same time; such was the actor's versatility. The actor was an early proponent of Method acting.
He is remembered mostly for his roles as villains in Westerns. While his most famous role undoubtedly is that of Tuco aka 'the Ugly', the role of another cutthroat villain Calvera in "The Magnificent Seven" garnered a lot of acclaim for him.
Wallach, an actor par excellence, had a career that spanned 60 years. His acting skills cut across many genres - be it the downright roguish Tuco or a blundering clerk in Eugene Ionisco's play "Rhinoceros" or the don in "The Godfather III" or Clark Gable's sidekick in "The Misfits". But surprisingly, he was never nominated for an Academy Award.
The legendary actor was born in Red Hook Brooklyn at 156 Union St to Jewish immigrants Abraham and Bertha (Schorr) Wallach, both from Poland. He grew up in an Italian American neighbourhood (the Wallachs were the only Jews here). This experience was to prove invaluable in later years, when he acted under director Sergio Leone.
"I grew up watching Italians. And, in 'The Good, the Bad, and the Ugly,' (director) Sergio Leone said, 'You have to pray in here. Cross yourself. You know how to cross yourself?' I said, 'Well, I'm Jewish, but I learned how to cross myself because the Italians did it every day 30, 40 times a day, crossing themselves," Wallach told Old New York Stories.
Incidentally, he made both his stage and screen debut, playing the part of Italians. In 1936, Wallach graduated with a history degree from The University of Texas. Here, he learned how to ride horses - another skill that served him well in the years to come. Some of his fellow students at the university were Ann Sheridan and Walter Cronkite. He had performed in a play with the two at the university.
In later years, he spoke fondly of his time in Texas. In his words "it opened [his] eyes to the word friendship. You could rely on people. If they gave you their word, that was it. It was an education."
Two years later, he earned a master of arts degree in education from the City College of New York. It was in New York, his first brush with Method acting came at the Neighbourhood Playhouse School of Theatre, where he studied under Sanford Meisner. Students here, in his opinion, were forced to unlearn all physical and vocal mannerisms as traditional stage etiquette and sing-a-song deliveries were done away with from the classroom.
In 1941, in the midst of the Second World War, Wallach was drafted into the army. As he was serving in France, a senior officer took note of his acting talent and asked him to create a show for his patients.
The actor and his unit wrote a play called "Is This the Army?" inspired by Irving Berlin's "This Is the Army". Here, the actors made fun of Axis dictators, with Wallach portraying none other than Adolf Hitler.
Wallach became a founding member of Actors Studio along with Lee Strasberg. Here, he studied more about Method acting under Robert Lewis. Some of his fellow students were Marlon Brando, Montgomery Clift and his future wife Anne Jackson.
In 1945, he made his entry to the renowned Broadway stage, acting in a play called "Skydrift". Six years later in 1951, he won a Tony for playing the part of Alvaro Mangiacavallo, a truck driver who woos a Sicilian Widow.
However, the next few years were a constant struggle for him. From 1945 to 1950, Wallach and his wife Jackson worked in numerous Tennessee Williams plays. They were living on unemployment insurance and in a one-room, $35-a-month apartment in the Village, according to Wallach.
Despite their grim state financially, the actor was turning down parts in movies.
"What do I need a movie for? The stage is on a higher level in every way, and a more satisfying medium. Movies, by comparison, are like calendar art next to great paintings. You can't really do very much in movies or in television, but the stage is such an anarchistic medium," he said.
His love for the stage never left him.
"For actors, movies are a means to an end. I go and get on a horse in Spain for 10 weeks, and I have enough cushion to come back and do a play," the actor remarked in 1973.
He even turned down the role of Maggio in "From Here to Eternity". The role went to Frank Sinatra and gave his acting career a much-needed boost. Whenever he met Wallach, Sinatra called him "you crazy actor".
"Baby Doll" in 1956 was Wallach's first movie. He won a British Film Academy of Film and Television Arts (BAFTA) for the Most Promising Newcomer. Interestingly, Wallach almost refused the part of Calvera in "The Magnificent Seven" but had a change of mind when he could make changes to the character, he told website American Legends.
"In movie Westerns, you never see what the bandits do with the money.I want to show how they spend it. I want to have silk shirts. I'm going to put in two gold teeth. I want a good horse, a wonderful saddle," he said to John Sturges, the director of the famous Western.
Wallach has held his own with or opposite many stars such as Gable in "The Misfits", Clint Eastwood in "The Good, the Bad and the Ugly" and Yul Brynner, Steve McQueen in "The Magnificent Seven".
Some of his most well-known performances are as a lawless jungle tyrant opposite Peter O'Toole in "Lord Jim" (1965), a psychiatrist who has to evaluate the sanity of a call girl (Barbra Streisand) on trial for killing a client in "Nuts" (1987), and as Don Altobello, the mafia boss in "The Godfather: Part III" (1990). He continued to act well into his nineties as he played the part of Julius Steinhardt in 2010's "Wall Street: Money Never Sleeps".
Wallach formed a great acting partnership with his wife Jackson. The couple acted in many a play where their performances won them a lot of acclaim and are said to be as famous as Alfred Lunt and Lynn Fontanne, and Jessica Tandy and Hume Cronyn.
"I have tremendous respect and admiration for her as an actress. We have a terrific working compatibility when we're in the same play, especially when the play means something important to us," he said about Jackson.
Wallach had fans all over the world as the acting fraternity paid tributes to him in large numbers, following the news of his death. Thespians of different ages praised him widely.
Hugh Jackman described him as one of the greats. Long-time collaborator and friend Eastwood was of the opinion that Wallachwas a wonderful guy and a wonderful actor as he coveted memories of working with him on" The Good,the Bad and the Ugly". "Eli will be sadly missed," Jackman added.
Wallach is survived by wife Anne Jackson and children Peter, Roberta and Katherine.