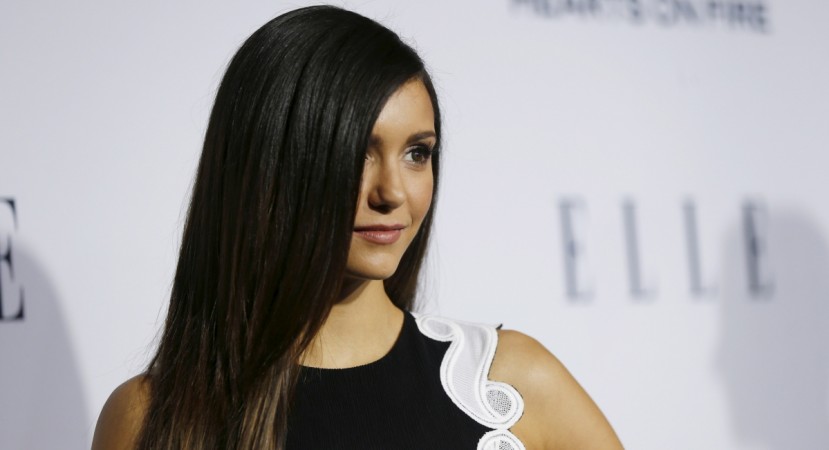 "The Vampire Diaries" is on a hiatus till fall before it starts airing Season 8, which will see Stefan Salvatore and company trying to save his brother Damon [Ian Somerhalder] and Enzo [Michael Malarkey], who is believed to be controlled by the creature that came out of the vault in the Season 7 finale.
The next season will focus mostly on saving the duo, and speculations are rife that Elena will play a part in bringing Damon back to the good side. The character essayed by Nina Dobrev isn't expected to make a physical cameo until the end of the series, but Elena's memories might bring Damon back to the good side, theorises Movie News Guide. Dobrev left the show after Season 6 and her character Elena was put in a magic induced sleep, from which she'll wake up only after Bonnie dies.
Shortly after Dobrev's exit, showrunner Julie Plec revealed that she will be back for the series finale to wrap up Elena's storyline.
As for what to expect in the upcoming season, actor Paul Wesley, who plays Stefan Salvatore, revealed that Season 8 is going to be dark and twisty. "I enjoy the dynamic of the two brothers being the antithesis of one another," on Damon's return to the dark side and Stefan's quest to save his brother, according to Wetpaint. "I always felt like — I prefer to be the bad one — but I do think it's nice when one of them is sort of fallen off the edge and the other one is a little more the viewpoint of the audience," he continued. "It's nice to polarize it that way."
The next season will also see more of Stefan and Caroline's romance. "We always try to find a little bit [of happiness]," writer Brian Young told TVGuide. "We give glimpses and moments of happiness, because that's sort of what life is, and then it's surrounded by tragedy, because that's what television is."