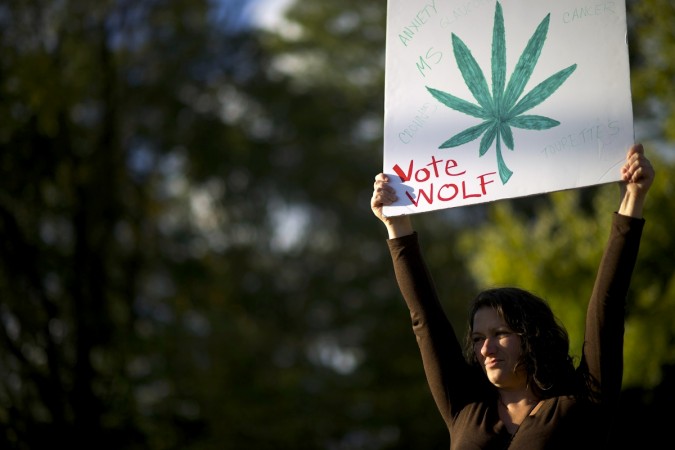 The Election Day 2014 will not only determine control of the Senate, but will also decide the fate of important ballot initiatives in several states.All eyes specially will be on the fate of marijuana. Here are the top three ballot initiatives for Tuesday's (4 November) voting:
Marijuana:
States, cities, and the nation's capital will vote on marijuana policy ballot measures on Tuesday, setting a momentum for the lonely experiment in legalised recreational marijuana, which is so far waged by only two states, Colorado and Washington.
While residents of Alaska and Oregon will vote on whether to legalise recreational marijuana, the residents of Washington, D.C will vote on whether criminal penalties for possession of the drug and for private cultivation should be scrapped.
If things go their way, voters will remove all legal penalties for possession of up to one ounce of marijuana by adults aged 21 and older, in Alaska and Oregon. It will also establish a regulatory framework for licensed business to cultivate, process, test, and sell marijuana to adults.
In the capital city, voters will consider a measure that would make possession of up to two ounces of marijuana legal for adults, while also allowing cultivation of up to six plants in their homes.
In Florida, voters will consider ballot measures that would allow seriously ill people to access marijuana if doctors recommend it just like in 23 other states.
Similarly in Maine, voters in Lewiston and South Portland are considering citywide ballot measures that would remove all legal penalties for possession of up to one ounce of marijuana by adults aged 21 and older.
"From Alaska to Maine, there is a whole lot of enthusiasm for ending marijuana prohibition," Mason Tvert from the Marijuana Policy Project, United States' largest marijuana policy organization, told IBTimes India.
"It's not easy to overcome 80 years of prohibition and anti-marijuana propaganda. But public attitudes are clearly shifting on this issue, and it's only a matter of time before that is reflected in laws nationwide."
Abortion
In Colorado, North Dakota and Tennessee, ballot initiative that aims at ending or curtailing women's access to legal and safe abortion care will bolster the Election Day 2014 drama.
Colarado's Amendment 67 is the same proposal that was rejected in 2008 and 2010. The policy will give 'fertilised eggs' the same legal rights and protections that apply to living individuals, thereby making abortion a criminal act even in cases of rape or incest or to protect a woman's health.
Similarly, North Dakota's personhood measure would protect "the inalienable right to life of every human being at any stage of development," reports the New York Times.
Similar vote on abortion will be held in Tennessee.
The Minimum Wage:
According to widely cited polls, Alaska, Arkansas, Nebraska and South Dakota (four red states) are expected to approve measures to raise the minimum wage in their states above the federal level of $7.25 an hour.