Bharatiya Janata Party (BJP) in Gujarat was asked by the Election Commission on Tuesday to remove the word "Pappu" -- targeting Congress Vice President Rahul Gandhi -- from their campaign advertisement. The EC reportedly told the ruling BJP that term is "derogatory", however, the party insists that it never associated any individual with the word in the ad.
BJP supporters use the term "Pappu" to ridicule Rahul Gandhi, which loosely translates to a "fool or simpleton." A Congress dissident was also caught using the word for Gandhi earlier this year.
The BJP, on October 31, reportedly sent a script for the Gujarat assembly elections advertisement titled "Kirana (grocery)" to the media committee of the State Election Commission for approval. Reports state that one of the characters in the advertisement goes by the name "Pappu", and when he visits the grocery store, a staff from the shop says: "Sir pappu bhai aaye lagte hain (seems Pappu has come)", according to PTI.
The election body raised objections on the usage of the word "Pappu" the very same day, and said that the term was derogatory was used for "a specific person who is commonly known by that name" form the leading opposition party. The commission has asked the Gujarat BJP to remove or replace the word.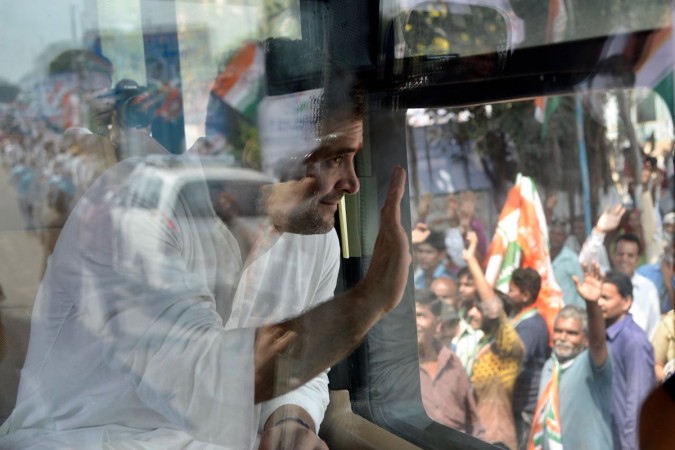 "Before making any election-related advertisement, we have to submit a script to the committee to get a certificate. However, they raised an objection to the word 'Pappu', saying it is derogatory. They asked us to remove or replace it," a senior BJP leader said, according to news agency PTI.
The BJP leader reportedly said that the party will replace the world and submit a new script to the Election Commission for their approval.
"Since there was no direct mention or linkage with any person while mentioning 'Pappu' in the entire script, we had appealed to the committee to reconsider their decision, but they rejected it," he said.
Gandhi has been aggressively campaigning in Gujarat for Congress for the upcoming state elections, in a bid to prevent the ruling BJP from winning the state again.
Gujarat will head into elections on December 9 and 14, and the results will be declared on December 18.