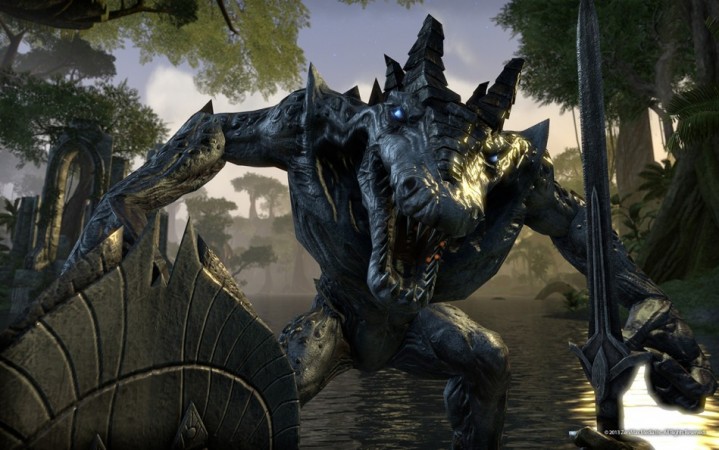 For the whole of 2013, most of us were stuck on the brilliance that was on offer via Elder Scrolls V: Skyrim. And such has been the effect of Skyrim that two years down the line, we are still stuck with one of the few fulfilling RPGs we have known.
However, the Elder Scrolls Online is what we are looking out for, and it's good to know that the title finally has a release date for next gen consoles. The Elder Scrolls faithful might want to mark their calendars for June 9, as that is the date currently set for the release of the game on the likes of Xbox One and PlayStation 4.
And although the newly set date comes a year later than what was originally planned in terms of a release date, we still hope that it will be worth the delay (anything otherwise is just not acceptable).
While the 9 June release date for Elder Scrolls Online on consoles is quite the news in itself, even bigger news awaits if you have enquires regarding subscriptions. Most of you will indeed be happy to know that The Elder Scrolls Online will no longer require a subscription fee to play (taking a cue from Guild Wars 2?). This means when you buy the game you can play it online in full, without any extra charge.
As reported, while tailored "optional" downloadable content will be sold, regular gameplay updates will remain free of cost for all. Besides, convenience and vanity items will be sold in a Crown Store real-money-converter shop in game.
As far as more intricate details are concerned, The Elder Scrolls Online FAQ has clarified that you will indeed require a PlayStation Plus or Xbox Live Gold subscription (premium services) in order to play on PS4 or Xbox One. After all, this is an online multiplayer game only, right?
"As with any standard multiplayer game on these platforms, an internet connection and an Xbox Live Gold or PlayStation Plus membership will be required to play," the FAQ confirmed, as scripted by Eurogamer. You will also need to keep in mind that cross-platform play is not possible, and that each platform will play on its own server.
Stay tuned for more updates!