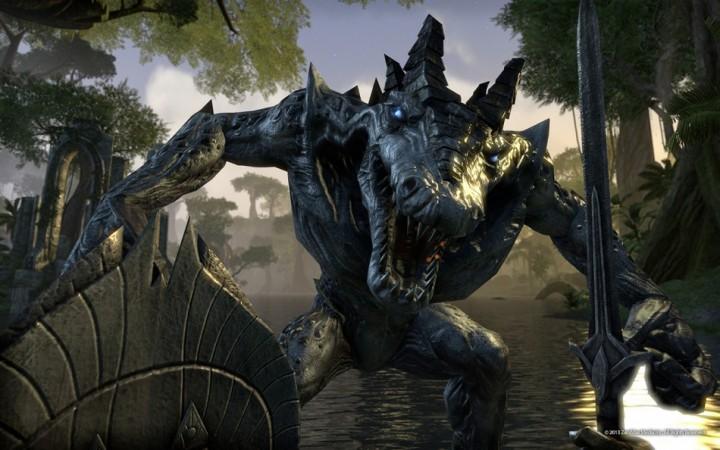 Bethesda's Elder Scrolls series of games are popular among all game lovers. We saw, played and enjoyed Elder Scrolls 5: Skyrim and we are now expecting major things from the upcoming Elder Scroll 6 that's currently set for a 2015 release.
Latest rumours claim that the upcoming Elder Scrolls is under development, and will soon be ready for final release. And if the rumors are to be believed, the game is being prepared for a release in June 2015, more so with Bethesda already confirming its presence at this year's upcoming E3.
While we do hope that the rumours surrounding the game's release this year eventually turn out to be true, there are few over-the-top rumours related to the game. And here's a look at the five most crazy rumours.
There's a New Game Engine, This Time?
There have been reports doing the rounds in the past claiming how the new Elder Scrolls will improve upon most of the gameplay and graphic elements that were present in the previously released Elder Scroll 5. And most of them have stressed upon the introduction of a brand new game engine for the new game. The gameplay and other elements in Elder Scrolls 5 were refined, but not enough to help players distinguish from the others in the series. Maybe this is where Bethesda has introduced a new game engine and upped the overall gameplay value.
A Proper Sequel to Elder Scrolls 5
Another thing about the new game that has been highlighted time and again via rumors is the possibility of Elder Scrolls 6 being the first direct sequel to its predecessor. Sure, to tune into each game and getting to explore a brand new area of the vast Tamriel is intriguing enough, but reports have incessantly talked about how this is the game where Bethesda finally links up to the events of the past. And for that matter, we don't think there won't be many out there complaining if indeed Bethesda decides on that possibility.
E3 2015 Release on the Cards?
While we have known for quite some time that a new Elder Scrolls title is indeed coming, we haven't been able to point toward a potential release date for the game. Now, the latest reports surrounding the game speak of an E3 2015 release from Bethesda for the title. This is also quite near to June, going in association with the E3 release rumours. Nonetheless, we prefer to keep our fingers crossed.
New Sets of Weapons?
There were a plethora of weapons in the last edition of Elder Scrolls, to be honest. And reports are now claiming that Bethesda is looking to completely change the weapons roster for the new game. The halberds, spears and other melee weapons of the past were good enough, but fans never found a liking for them and started modding things left-right-centre to change all that. However, this time, the reports have clearly spoken of new weapons that will suit all forms of combat.
Fresh Playable Races?
We have lost count of the number of times we have checked all the playable races in the previous games in the series time and again. And it has reached a point that we have mostly by-hearted everything that's on offer from each of the classes. But reports are claiming that there just might be a slight possibility this time around that we will get to see new playable classes entering the mix, which also enhance chances of finding new friends and foes.