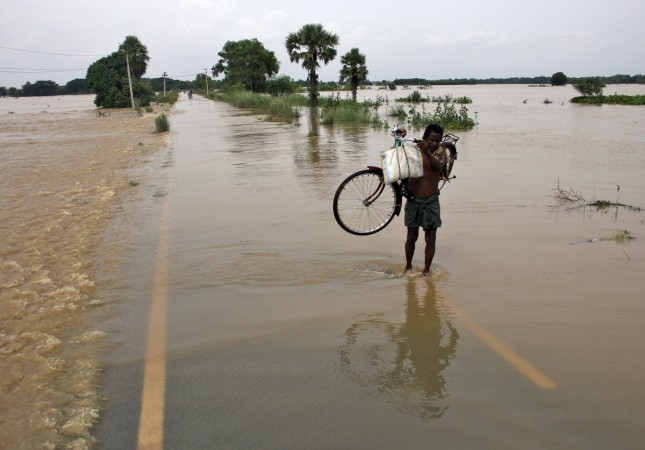 El Nino is once again threatening to bring a dry spell in India. The climatic condition that is known to weaken the monsoon is growing and is expected to hamper agriculture -- a sector already reeling under severe damages caused by unseasonal rains.
The El Nino effects could lead to below normal rains, bringing down the agricultural output and raising food inflation. The condition is often a cause of sub-par rainfall during the monsoon season (June-September). Data shows 10 out of 13 droughts that occurred since 1950 have had an El Nino connection.
Changes of El Nino conditions appear to be materialising this year and could result in an increase in food prices in the short-term, Nomura Holdings told DNA.
"We are already into an El Nino phase," Damodar S Pai, lead monsoon forecaster at India Meteorological Department, told Hindustan Times.
The Australian Commonwealth Bureau of Meteorology's Southern Oscillation Index (SOI) fell to -11.2 in March from 0.6 in February, indicating a possibility of El Nino. A sustained negative reading in SOI signals El Nino episodes.
"The chances of El Nino occurring in 2015 have increased. Ocean temperatures in the tropical Pacific continue to be warmer than average, trade winds remain weaker than average, and all models surveyed suggest further ocean warming will occur," said the bureau.
The Australian bureau has now raised the possibility of occurrence of El Nino conditions to at least 70% from 50% set earlier, Nomura said.
Further, the bureau said that all international climate models monitored by it indicate that El Nino threshold will be reached or exceeded by June.
Hit by a consecutive bad kharif (summer) and rabi (winter) seasons, the Indian agricultural sector is already facing huge losses. "A third consecutive bad agricultural season could severely impact rural incomes, force the government to announce higher Minimum Support Prices and possibly push food inflation temporarily higher," Nomura India chief economist Sonal Varma said in a research note.
Although the country's inflation rate eased to a 3-month low of 5.17% in March from 5.37 in February, it has been on the uptrend from a low of 3.3% in November. Nomura expects the recent spell of unseasonal rains to push up consumer price inflation to 6% in the next three months.
"We estimate that unseasonal rains could push CPI inflation close to 6% in second quarter of 2015 (April-June period), versus our current estimate of 5.2%, indicating a transitory shock of 80 bps on CPI inflation," said Varma in a recent note.