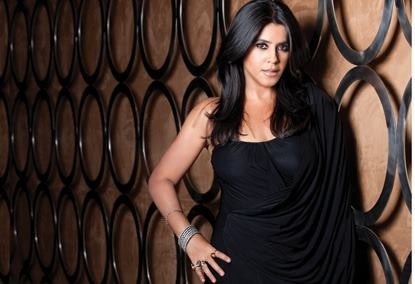 Queen bee television and film producer, Ekta Kapoor, has decided to enroll for a summer course at Harvard University.
Ekta is said to be exhausted with her jam-packed schedule and wants to join for a summer entrepreneur course at the prestigious prestigious Ivy League school.
"I am planning to take a break. I am tired. I take each day as it comes. I am now completely busy with the promotions of 'Ek Thi Daayan'. '...Wadala' I am not promoting fully because they have 12 heroes to promote," Ekta told IANS.
The serial producer has dismissed the break as a mere vacation. "I am not taking a vacation, but I am planning to take a course in America. After 'Ek Thi Daayan' and '...Wadala', I am planning to do my summer entrepreneur course at Harvard. I will be back by June," she said.
Meanwhile, following the tremendous response of "The Dirty Picture", Ekta is all set for another controversial biopic.
"I am doing a very big biopic, but can't make any announcement now. But I can assure you this will be one biopic that will be shock-worthy," she told the news agency.
"We will start shooting it by the end of this year or next year with a very interesting cast, but I am not allowed to reveal the names. All I can say is it is a male biopic."
Ekta's Balaji Films have lined up a couple of films - "Shootout at Waadla" and "Ek Thi Daayan" - and later in the year "Shaadi Ke Side Effects".