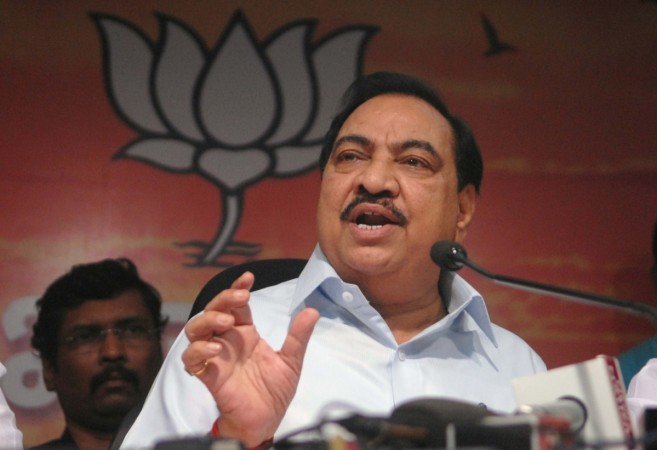 The Anti-Terrorism Squad (ATS) of Maharashtra has found that the former state revenue minister Eknath Khadse had not exchanged any phone call with underworld don Dawood Ibrahim, NDTV quoted sources as saying. The ATS may instead file a case against ethical hacker Harish Bhangale for alleging that Khadse's phone number was used to call Dawood in Pakistan.
Khadse had quit his cabinet position earlier this month. The BJP had nonetheless supported Khadse, who was also in the news for being linked to a land grab scandal in the state.
Bhangale, however, is likely to face charges. He has been given a month to file a reply. He had not appeared for a hearing in front of the ATS and had instead sent his lawyer last week. He had made the allegations based on records of a Pakistani telecom company.
The ATS has gone through phone call records of Khadse during the period mentioned by Bhangale as well as other periods of time, and come up with nothing linking the politician to India's most-wanted criminal, who was responsible for the 1993 Mumbai blasts.
The former minister had denied links to the underworld don and had said his phone number was not in use for the past year.
Bhangale, who is based in Gujarat, had moved the Bombay High Court while it was on its summer break, to seek a Central Bureau of Investigation-led investigation against the minister.
The Mumbai Police Crime Branch had dismissed the claims made by the self-proclaimed ethical hacker.
Khadse has not returned to the Devendra Fadnavis-led cabinet yet.