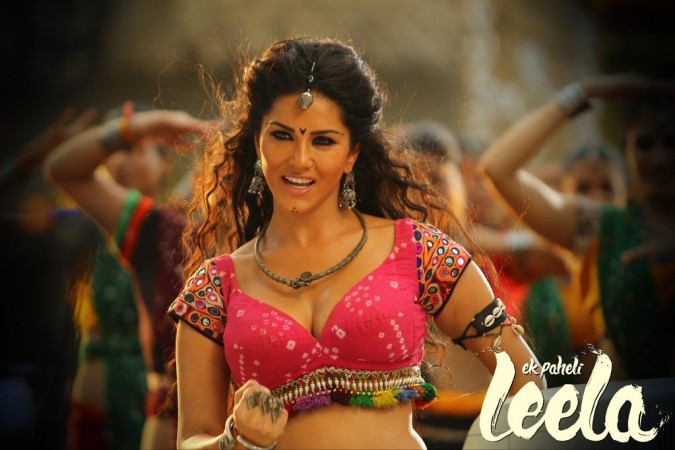 IBTimes India Rating: 1
Fixing your gaze on Sunny Leone might cure you of your nightmares, but critically analysing the "Ek Paheli Leela" script might get you a free trip to Emergency Room.
Brit model Meera (Sunny) arrives in rustic Rajasthan for work, instead falls in love with a prince (Mohit Ahlawat) and gets an inch closer to unraveling her 3 centuries old past, in which she is Meera, the village belle, who charms Shravan (Rajneesh Duggal), a sculptor.
Meanwhile, hell is repeatedly unleashed into Karan's (Jay Bhanushali) lucid dreams, after which he is drawn to the land of great kingdoms.
At this point, you would wish you were reborn as a superhuman with powers to annihilate humanity so that you didn't have to witness any of this.
However, that's the plot in a nutshell. And trust when I say there's no edge-of-the-seat moment in this bland musical thriller. The reincarnation theory is so horrific that it's good for a single screen viewing. With occasional whistles and claps, Leone's performance becomes close to bearable.
Bobby Khan's directorial skills cannot be questioned as the filmmaker has deftly plastered the loopholes in the narrative with a larger-than-life canvas. Interestingly, contrary to what was being thought, the songs never thwart the film's progress, instead fuel the story pushing it closer to the mystery.
Cinematographer Basha Lal's lenses capture Leone with all of her beauty, and never lets sleaze take over. Shot across the culturally rich state, every frame is peppered with colour.
Dialogues by Bunty Rathore bordering on cringe will have you in splits. And the songs would make you want to have a short-term memory loss as soon as you take the exit.
Sunny struggles with her accent and body language while portraying Meera, but she pulls off the film with her sultriness. Jay is barely-there with his act as a musician, whereas Mohit and Rajneesh put all they got. Quite literally.
Take away: Strictly for Sunny Leone fans.