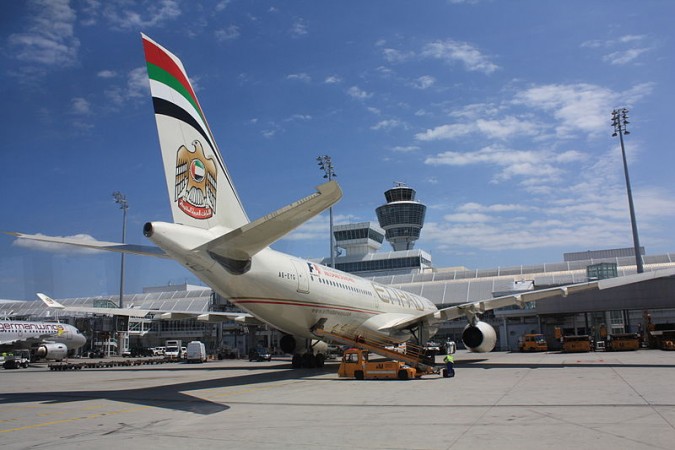 An Etihad Airways flight, EY650, from Cairo to Abu Dhabi was diverted to Dubai on Sunday morning following a security alert.
Airbus A321, which had left Cairo at 5.49am UAE time, was diverted after two hours into the flight, according to an Etihad spokesman.
The plane landed at Al Minhad Air Base in Dubai at 9am where all passengers and crew were disembarked.
The plane has been cordoned off and the security personnel are carrying out swipes. Etihad is expected to make an announcement later in the day.
According to Khaleej Times, all the passengers were screened and the airline was making efforts to transfer the passengers onto another flight to Abu Dhabi.
Meanwhile, New York Times Foreign Correspondent Rukmini Callimachi tweeted that the Etihad 650 was diverted following "an ISIS fighter threatened there was a bomb on board."
Further updates awaited.
Etihad 650 en route to Abu Dhabi was diverted to Dubai after an ISIS fighter threatened there was a bomb on board. pic.twitter.com/ifFjacnvOJ

— Rukmini Callimachi (@rcallimachi) May 10, 2015