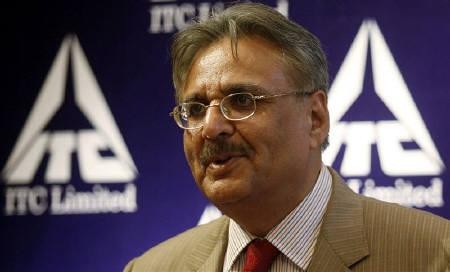 Eight Indians made it to Harvard Business Review's (HBR) list of the world's 100 best performing CEOs for the last 17 years.
Topped by Apple's late co-founder and CEO Steve Jobs, the first Indian to make his way to the list was ITC chairman YC Deveshwar, who settled for seventh place. Under his chairmanship, the company reportedly witnessed a value increase by $45 billion.
YC Deveshwar was followed by former ONGC chairman and managing director, the late Subir Raha, who was ranked 13th on the list. During his tenure (May 2001-2006) ONGC market capitalisation increased more than 10 times, reported IANS.
The next Indian who secured the 28th position in the list was Reliance Industries chairman Mukesh Ambani. Under his chairmanship, Reliance Industries Limited (RIL) became the second-largest Indian company by turnover.
The fourth Indian CEO who made it the list was Larsen & Toubro chairman and managing Director A M Naik. He was ranked at number 32 in the list. The company was successful in developing an international platform under Naik.
Former Bharat Heavy Electricals CMD A K Puri (Rank 38) and Bharti Airtel chairman, Sunil Bharti Mittal (Rank 65) also made it to the HBR list for their performance and contributions as CEOs.
The next two Indians on the list were Jindal Steel & Power CEO Naveen Jindal at the 87th spot followed by Former SAIL chairman, V S Jain, who made it to the 89th place.
According to IANS, these CEOs have delivered on an average a total shareholder return of 1,385 per cent during their tenures and increased their firms' market value by $40.2 billion (adjusted for inflation, dividends, share repurchases, and share issues).
Steve Jobs had headed the list for the second time after 2010. Jobs was followed by Jeff Bezos of Amazon.com.
Former CEO of eBay Meg Whitman, who is currently the CEO of HP, was the highest ranked woman and made it to the ninth spot in the list.