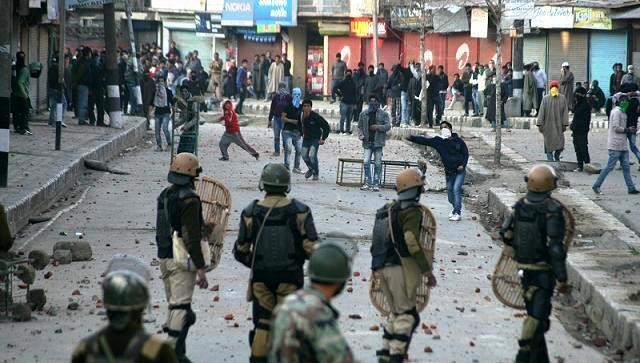 While Muslims in Uttar Pradesh's Saharanpur district are celebrating Eid in the constraints of a curfew, Eid celebrations in Kashmir were marked by violent protests over the ongoing attacks in Gaza on Tuesday, with some Kashmiris resorting to stone-pelting in several areas.
After offering their prayers on the occasion of Eid-al-fitr, protestors took to the streets to condemn the Israeli offensive in Gaza that has left more than 1000 people dead.
Incidents of youth indulging in stone-throwing were reported in Hyderpora, Maulana Azad Road, Baramullah district, Janglat mandi area of Anantnag district and Shopian town, according to the Press Trust of India. The police said that they had to fire several rounds of tear-gas shells to contain the protests and chase away stone-pelters. Peaceful protests were also held in many parts.
According to Kashmir Life, Hurriyat leader Syed Ali Geelani had appealed to the people to observe a 30-minute protest in support of the people of Gaza after the Eid prayers. It also reported the youth also indulged in anti-India sloganeering.