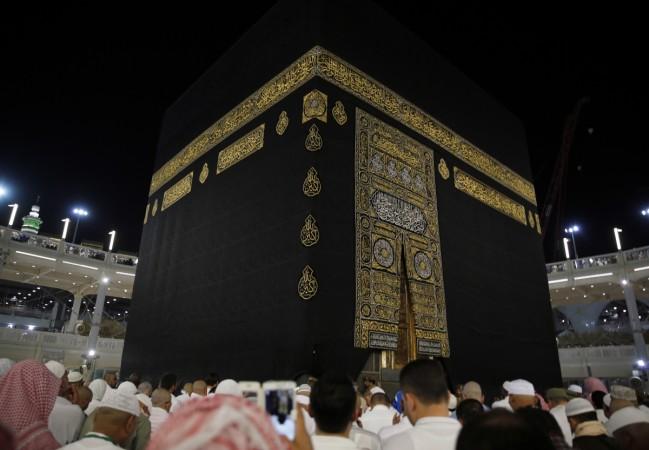 Muslims across the world celebrate Eid al-Adha, the Feast of Sacrifice, to honour Abraham's (Ibrahim) willingness to sacrifice his only son Ishmael on the command of God. After realising the devotion of Abraham, God asked him to sacrifice a sheep instead of his son.
As part of the sacred Muslim festival, devotees symbolically sacrifice lambs, goats, rams or other animals. While Eid means festival in Arabic, Adha means sacrifice.
Eid al-Adha is considered as the second most important festival for Muslims after Eid al-Fitr. The sacred festival, which is also known as Bakrid or Bakr Eid, falls on the 10th day of Dhu al-Hijjah, the 12th month of the Islamic calendar and represents the end of Hajj. This year Bakrid is observed on Sept. 12 in Saudi Arabia and is celebrated in the countries like India, Pakistan and Bangladesh on September Sept. 13.
Check Bakrid celebrity wishes
Check wishes, messages and greetings to be shared on Bakrid 2016:
No companion of mine should tell me anything bad about another person. For when I meet you, I would like my heart to be clean (unbiased.) [Riyadh-us-Salaheen:1539]
May Allah shower countless blessing upon you and your family. Keep me in your prayers. Happy Eid al-Adha 2016
The day to sacrifice is here
May you be be able to achieve all goals that make you happy.
Eid Mubarak!
The best charity is that given to a relative who does not like you. [Fiqh-us-Sunnah:V3N100]
May Allah flood your life with happiness, love, wisdom on this blessed day of sacrifice. Happy Bakrid.
When my arms cannot reach people who are close to my heart.
I hug them with my prayers.
May Allah bless you abundantly with peace.
Wishing you the greetings of Eid al-Adha.
And seek help through patience and prayer, and indeed, it is difficult except for the humbly submissive [to Allah]. Quran 2:45
May this Eid bring a lot of fun and happiness,
With endless blessings from God,
Who enlightens you with knowledge.
Bakrid wishes to you and your family
Abraham was ready to sacrifice his only son. Sacrificing the most loved things will make you a better person to be loved by Allah. Happy Bakrid wishes.
May you be enlightened by the true spirit on this auspicious festival of sacrifice. May you be showered with immense love and blessing from Allah who is the saviour of the mankind. Wishing Bakrid greetings to you and your family.
When you sacrifice the most loved things, you are being noticed by God who will compensate the sacrifice in the form of blessings and love. May the festival of sacrifice be special for you. Happy Bakrid mubarak
A day to be with your family
A day to celebrate,
May you be able to do good to everyone
Wishing you all the blessings from Allah