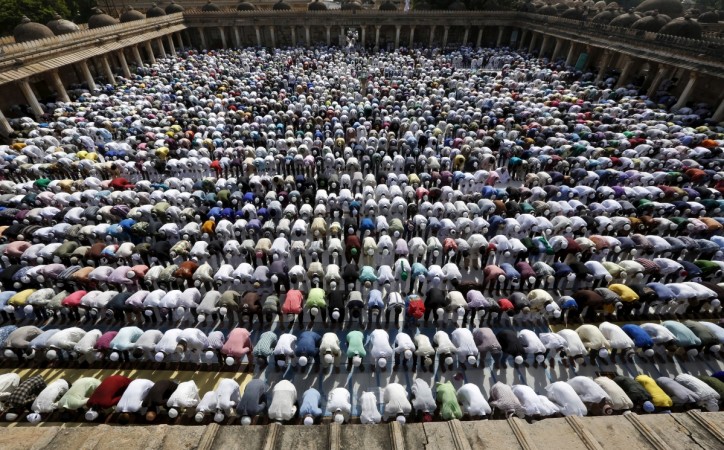 The Central government on Wednesday, Sept. 7, dashed all hopes of a long weekend for school students and office-goers by postponing the official gazetted holiday for Eid al-Adha, also known as Bakr Eid or Id-ul-Zuha, to Sept. 13, after the Imarat Shariah at Phulwari Sharif in Bihar's capital Patna had declared that the Muslim month of Dhu al-Hijjah began on Sept. 4, and not on Sept. 3, as expected.
The Ministry of Personnel, Public Grievances and Pensions, in an official notification put out on Wednesday, Sept. 7, said: "All Central Government Administrative Offices located at Delhi or New Delhi shall remain closed on Sept. 13, 2016, on account of Eid al-Adha (Bakr Id) (in place of Sept. 12, 2016)."
The decision from the Central government comes after the Imarat Shariah did not sight the new moon on Sept. 2 that would herald the beginning of the month of Dhu al-Hijjah the next day. This resulted in the lunar month beginning on Sept. 4, and since Eid al-Adha is celebrated on the 10th day of this month, the festival of sacrifice for Muslims will fall on Sept. 13 in India.
Eid al-Adha is celebrated by Muslims to mark the willingness of prophet Ibrahim — Abraham in Christian and Jewish texts — to sacrifice his son at the altar after God ordered it. God, pleased with how Ibrahim was willing to submit him to his command, intervened and a bakr or a bakra — a ram — was sacrificed in place of his son.
It is to mark this divine incident that Eid al-Adha is celebrated for three days. The three-day celebration often entails affluent Muslims sacrificing a goat and dividing the flesh so they themselves keep one-third of it, give one-third to family and neighbours and the rest to the poor and the needy.
The dates of the annual five-day Hajj, which takes place as part of this festival, have already been declared by the authorities in Saudi Arabia.
In countries in the Middle-East, Eid-al-Adha falls on Sept. 12, belying fears from earlier of a thorny situation worldwide if it fell on the 15th anniversary of the Sept. 11 terror attacks in the United States.