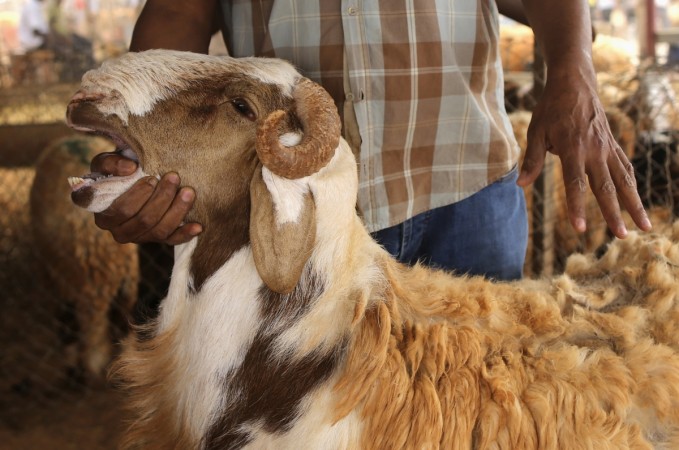 Eid al-Adha (the Feast of Sacrifice) is an Islamic festival observed in order to commemorate the event when Ibrahim (also called Abraham) showed willingness to follow Allah's command to sacrifice his son Ishmael.
On the event, many Muslims from across the world may symbolically sacrifice an animal in an act that is called 'qurbani' – a word that can be directed translated to 'sacrifice'.
Here are 10 interesting facts about Eid al-Adha along with its history and significance:
Known by names such as Eid al-Kabir or Eid al-Qurban, the festival commemorates Ibrahim's willingness to follow the command of God and sacrifice his only son. Just moments before he sacrifices his son, God revealed to Ibrahim that the command was only a test to see how devoted Abraham was and that he doesn't need to sacrifice his son Ishmael anymore. He was instead asked to sacrifice a sheep.
Eid al-Adha begins on the 10th day of Dul'l- Hijja, the 12th month of the Islamic year according to the Islamic calendar, which is based on the lunar cycle. But since the Gregorian calendar uses the solar cycle, the Eid al-Adha moves about 11 days back on the Gregorian calendar every year.
The festival is usually marked for two to four days depending on the country.
Muslims may purchase an animal known as Udhiya, usually a goat or sheep, to sacrifice. However, this is not common or legal in many parts of Australia, Canada, New Zealand, the United Kingdom, and the United States among others.
In the period around Eid al-Adha, many Muslims travel to Mecca in Saudi Arabia to perform the popular Hajj pilgrimage.
A Muslim must recite 'tusmiya' before sacrificing a sheep and make sure to follow certain standards such as the requirement for the meat to be 'halal'.
The meat from the sacrifice is supposed to be divided into three portions. One portion goes to the family, one to friends and the third is donated to the poor.
The festival is often marked by giving away gifts, wearing new clothes, and visiting family and friends. During Eid al-Adha, elder family members often give children money.
On the first morning of the festival, Muslims attend morning prayers at local mosques. It is often said that it is better to take a different route back home than the route first taken to reach the mosque.
The United States government issued postage stamps to commemorate Eid al-Fitr and Eid al-Adha in many occasions in previous years. The stamps sought to highlight the various contributions made by Muslims in the US in the field of business, education and social reforms.