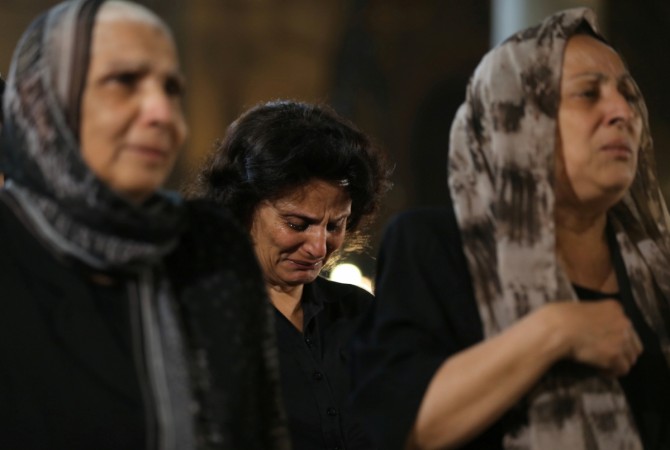 The Egyptian aircraft accident investigation committee probing the crash of EgyptAir Flight MS804 on Sunday said that the search vessel contracted by the government has recovered all the mapped bodies from the site in the Mediterranean Sea.
The statement released by the investigation committee said that John Lethbridge, the search vessel owned by Mauritius-based company Deep Ocean Search, is now sailing to Egypt's Alexandria port to hand over the human remains to the coroners and investigation officials.
The statement added that the vessel would return to the crash site "to conduct a new thorough scan of the seabed and to search for any [more] human remains," BBC reported. The process of retrieving the bodies was supervised by the Egyptian and French forensic doctors on board the search vessel. Prosecutors and forensic specialists will examine the remains in Alexandria before they are sent to Cairo for DNA inspection.
Investigators will attempt to put together parts of the frame that were found in the plane debris brought to Cairo last week so as to establish the cause of the crash, Reuters reported.
According to the report, the committee had said that the memory chips of the black box voice recorders recovered from the sea were not damaged and could be used by the investigators. It added that the box had confirmed that there was smoke on the flight.
Smoke detectors went off in the toilet and in the avionics area below the cockpit minutes before the aircraft went off radar, automated messages sent by the jet had revealed.
The cockpit recorder is still being repaired in Paris.
Both the black boxes had been recovered from the Mediterranean Sea from a depth of 9,800 feet, BBC reported.
According to Reuters, aviation officials believe that the plane's technical systems are responsible for the crash rather than a sabotage. However, no explanation has been ruled out.
The EgyptAir MS804 travelling from Paris to Cairo had crashed into the Mediterranean Sea on May 19, killing all 66 people on board.