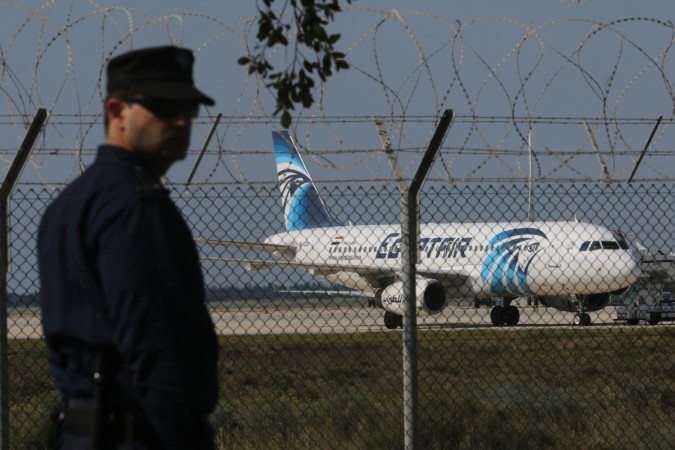 The flight data recorder recovered from the EgyptAir plane that crashed into the Mediterranean Sea on May 19, has been successfully repaired, Egyptian authorities said in a statement. On Monday, the French authorities also launched a manslaughter investigation into the crash.
Investigators were quoted by BBC as saying that the flight data recorder was "successfully repaired... by the French accident investigation agency laboratory". They also said that work on the cockpit voice recorder, the second black box, will commence "within hours".
The two damaged black boxes were handed over to French experts in Paris on Monday so that the salt deposits could be removed. The boxes will be sent back to Cairo for Egyptian investigators to analyse the retrieved content.
This comes across as a major development towards determining the cause of the crash that killed all 66 people on board. Flight MS804 was flying from Paris to Cairo when the mishap happened.
Meanwhile, France launched a manslaughter investigation into the crash on Monday saying that there is not enough evidence to link it to a terror attack.
The Associated Press quoted Agnes Thibault-Lecuivre, prosecutor's office spokesperson, as saying that an accident investigation, and not a terrorism investigation, has been launched because French authorities are "not at all" in support of the theory that the plane crashed deliberately. The status of the investigation could eventually change depending upon evidence.
An official from the Egyptian ministry of civil aviation was quoted by AP as saying that they have not received any information about French authorities launching a probe and that all facts remain on the table. "There is no evidence that backs up or rules out any of the possible scenarios of what caused the crash, including whether it is a terrorist act or technical problems," he said, adding that the investigation was launched based on the evidence collected so far.
The investigation committee of Egypt is responsible for releasing the final report, but France can also investigate the incident since France-based company Airbus manufactured the plane and French citizens also died in the crash.