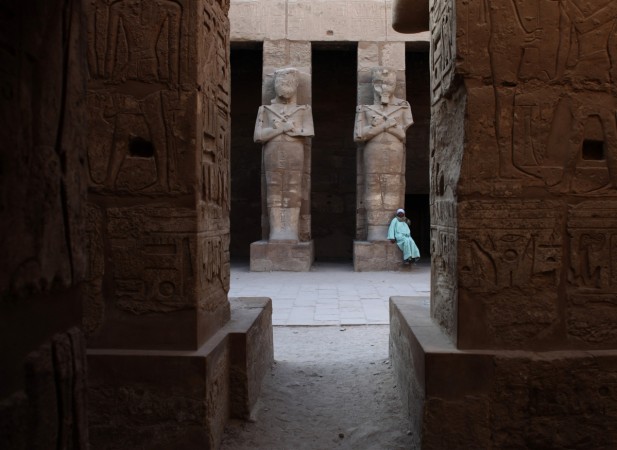 A suicide bombing was reported at the Karnak temple in Luxor in Egypt on Wednesday, but a terror attack was thwarted as security forces killed two militants, Egypt's Interior Ministry said.
The temple in Luxor is one of the biggest tourist attractions in Egypt. No tourists have reportedly been injured.
Police also thwarted two other suicide bombing attempts at the site, according to the Associated Press.
Three militants tried to break through the barricade at the Karnak temple in a car, but the security forces stopped them, according to agency reports.
As two militants engaged in gunfire with the police, the third terrorist detonated his bomb.
No group has claimed responsibility for the attack so far.
Egypt's Ahram Online news agency reported that two people have been killed.
An Egyptian journalist tweeted that two terrorists were killed, while two policemen were injured in the suicide attack at the ancient temple in Luxor.
The ancient temple dates back to before 2000 BC and is said to one of the largest temples in the world.
#Egypt: 2 terrorists killed, 2Egyptian policemen injured in suicide attack near Karnak Temple, Luxor, 1unidentified body in the hospital.

— Hasan Sari (@HasanSari7) June 10, 2015