In yet another episode of state crackdown on pro-Morsi movement, police shot 13 people, including supporters of the Muslim Brotherhood, after they clashed with officials.
While the Brotherhood, tagged as a terrorist group by the army-back government, places the death toll at 19, Egypt's Health Ministry said that 13 people were dead due to Friday's protests on legitimizing the group and 58 others were injured nationwide.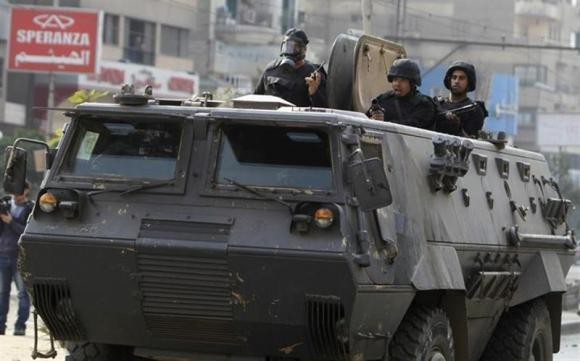 According to a Reuters report, five people were killed in different districts in Cairo due to bullet wounds; two were shot dead in the coastal city of Alexandria, while police shot down two who set off a march from a mosque after midday prayers in the Suez Canal city of Ismailia.
Another three protesters died in the rural province of Fayoum, from bullet wounds to the chest and head, local Health Ministry official Medhat Shukri told the news agency.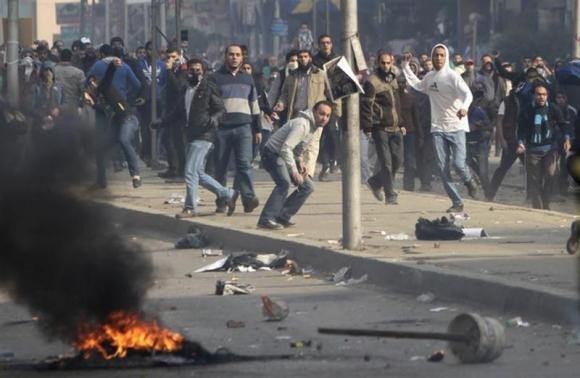 The riot police arrested 122 Brotherhood members. In Nasr City district police lobbed teargas at protesters who were throwing fireworks and stones.
The North African country has been witnessing daily demonstrations against the army's overthrow of President Mohamed Mursi in July.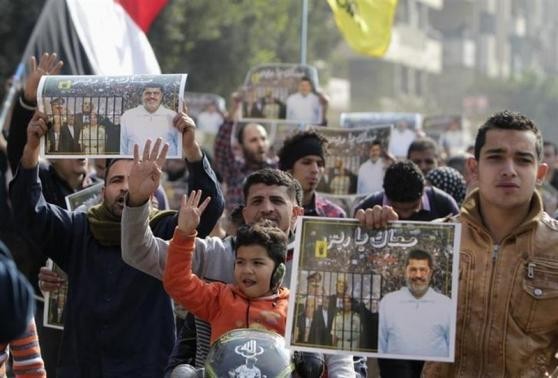 Due to increased penalties on supporters of the Brotherhood, hundreds have been detained by the government, including senior leaders of the group rotting in jail for months.
CONSTITUTION VOTE
On 14 January, the interim government has set a two-day referendum to vote on the new Constitution, which will also ban religiously based political parties.
The move is set to give more power to the military and completely remove the Brotherhood, the country's oldest Islamist movement, from public life.