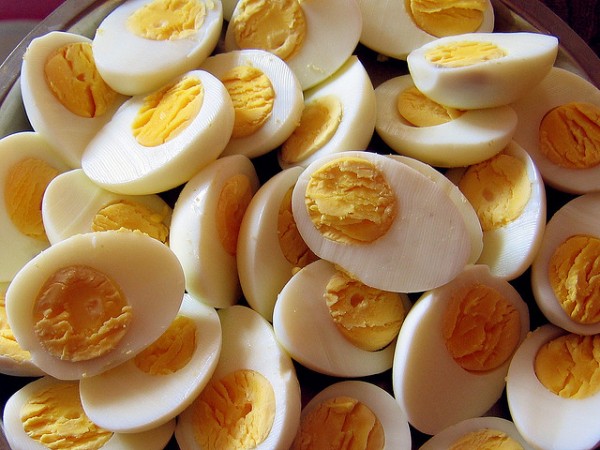 A 16-year-old school student in Bangalore is fighting for his life after he ate food that contained eggs.
Nutan Ajay Tirumalasetty, a student of Harvest International School, has been declared brain dead and doctors, treating him at the Sakra World Hospital in Varthur Hobli, have little hope of his survival, Bangalore Mirror reported.
The incident happened on 29 November, when Nutan, stepped out with his mother to celebrate his victory at the school sports day. Nutan had won a gold medal in 200m and was also a Head Boy at the sports day March Past.
They bought some pastries from a coffee shop near Forum Mall in Koramangala and some other eatables from a different shop, before returning home around 7pm.
Soon after eating the foods, Nutan developed rashes and other allergic reactions. He was first taken to the Dr Levine Memorial hospital, in Sarjapur Road, where he received two injections.
However, Nutan's condition worsened after taking the injections - he became unconscious and showed breathing difficulties.
He was later shifted to the Sakra World Hospital, where he was declared 90% brain dead. Doctors are waiting for his parents' permission to turn off the ventilator.
According to the report, Nutan, was allergic to eggs, and always took proper precautions to avoid the risk. He was also a regular visitor of the coffee shop.
Family members have blamed the poor treatment the boy received initially for his plight.
"On Saturday night when he was brought to Sakra hospital, the doctors struggled to get him to breathe. They told us that if he was not given the overdose he would have woken up, but now they are not sure of his survival," Keshava, Nutan's grandfather told Bangalore Mirror.
Nutan lives with his grandparents. His mother is a single parent and is working in the US.
In India, about 25% of the total population suffers from allergic problems, according to a report provided by Foods Matter. Three percent of Indians have food allergies and it accounts for 30,000 hospital admissions, and up to 200 deaths every year.
Some common foods that cause allergic reactions include cow's milk, eggs, peanuts, shellfish, fish, soy, tree nuts and wheat.
Direct contact with these allergic foods leads to the production of chemicals like histamine, which causes many serious health problems like wheezing, trouble breathing, coughing, hives, stomach ache, swelling, tightness and a drop in blood pressure.