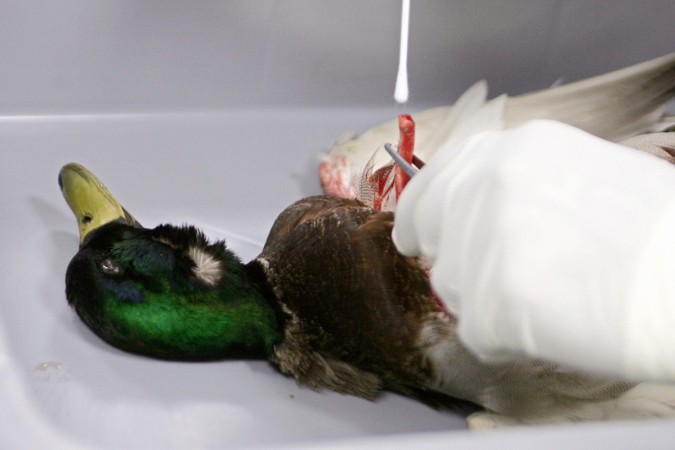 If people are still not concerned about littering and the effects it can have on the environment, this will surely make them think twice. A duck in Abertillery, South Wales died this week after a plastic ring became wedged over its head and jammed its beak.
Experts said that the bird could not eat as the ring was wrapped tightly. The duck was in severe pain, according to animal rights campaigners and was starving to death when they found it.
The incident made animal rights activists furious. They are urging people to be more careful while disposing of plastic and have asked them to ensure that plastic or plastic goods are properly recycled or binned.
RSPCA inspector Simon Evans, after discovering the bird, said the situation "must have been extremely painful" for the little wildling. He took the duck to a local vet where it had to be put to sleep.
The plastic ring is believed to have come from an oil can, reports Metro. It could have been the safety ring from the top of the oil can. The plastic ring, according to Evans, was "completely around the duck's head and stuck in his beak."
"This poor duck would have sadly starved to death and would have experienced painful suffering for a long period of time if we hadn't intervened," he continued.
To see wildlife suffer in this way was extremely painful for Evans, who said accidents such as this can easily be prevented if people are more careful.
"This is why we always ask people to please dispose of their waste responsibly," Evans said.