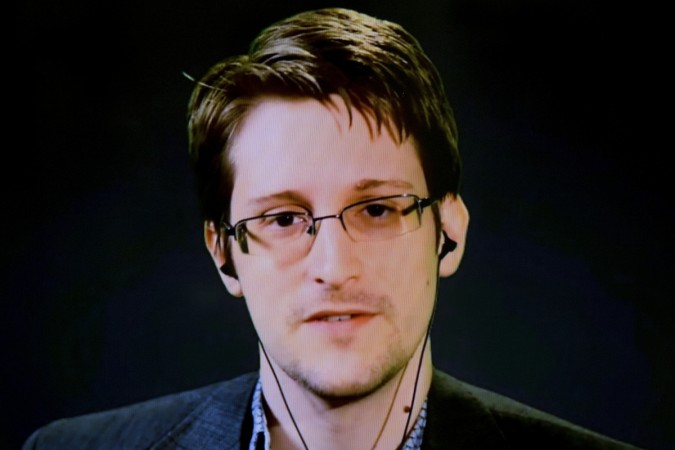 It seems Edward Snowden is all set to take a different career path. The NSA whistle-blower, currently in Russia after being granted temporary asylum in 2013, has collaborated with French electronic music producer Jean Michel Jarre on a track called "Exit."
The track is from Jarre's upcoming album "Electronica 2: The Heart of Noise," and was released recently on Spotify, Apple Music and on Vinyl on Record Store Day.
"Exit" is a dark ambient and techno-influenced track that emphasises on sudden changes in tempo. Maybe this is because it uses live sound clips from Snowden's speeches on privacy and freedom of speech.
If you are expecting Snowden to play an instrument or two in the track, do not get your hopes up. It was composed and arranged entirely by Jarre, with Snowden putting in the spoken-word part. According to Jarre, the track tries to give an overview of the manhunt organised by the U.S. probe agencies CIA, NSA and FBI for Snowden. (Listen to "Exit" here)
The duo collaborated on the track after the Guardian put them in touch with each other. Jarre eventually went to Russia, recorded the track with Snowden and shot a video of him describing his musical inclinations.
"Electronica 2: The Heart of Noise" will be released on May 6, 2016. Apart from Snowden, it will also feature collaborations with artistes such as Hans Zimmer, Pet Shop Boys, Gary Numan, Primal Scream, Jeff Mills and Cyndi Lauper.
Pre-order the album here.