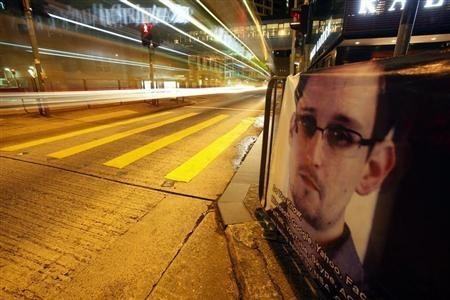 With Edward Snowden, the whistleblower who revealed the mass surveillance program PRISM by US authorities, being tried for espionage against his government, here we steal a look at the past and bring the top five whistleblowers who despite facing a chance of lifetime imprisonment went against their governments and revealed the shameful secrets.
Daniel Ellsberg
Daniel Ellsberg stands as a role-model for government whistleblowers. He called Edward Snowden a 'hero'. Back in the 1970s, Ellsberg worked as an analyst in the United States military. Despite looking at a life imprisonment if convicted under espionage, Ellsberg leaked top-secret Pentagon Papers, during the Vietnam War, to The New York Post and other newspapers. He was eventually cleared by the Supreme Court and now promotes and encourages whistleblowers.
Craig Murray
Craig Murray was a UK ambassador to Uzbekhistan back in 2004 when he went against the British government. He alerted the world about the human rights abuses by the Karimov administration. He was removed from his post immediately and has been a political campaigner and activist since then.
Mordechai Vanunu
Mordechai Vanunu worked as a nuclear technician for the Israeli government's secret nuclear program. He spilled the details of the program to a British newspaper in 1986 and was tricked into an arrest by the Isreali government. He was convicted of espionage and treason. He served 18 years in prison with the first 11 years and six months in solitary confinement.
Katharine Gun
Katharine Gun worked as a Mandarin translator at a British Intelligence agency. The 28-year-old studious woman received an email on 31 January, 2003, requesting her to aid in a spy plan of the US government on the United Nations prior to the 2003 invasion of Iraq. She leaked that mail to The Observer and was fired from her job. She was arrested and tried under the Official Secrets Act, but was cleared due to insufficient evidence against her.
Bradley Manning
Bradley Manning was working as an army intelligence analyst in Iraq when he downloaded 250,000 US diplomatic cables and videos of military airstrikes and tried to expose the 'collateral damage' of the war. He allegedly transmitted the confidential state documents to Wikileaks and was arrested on suspicion in Baghdad on 27 May, 2010. There is currently a court martial against him. He is likely to face prison for life.