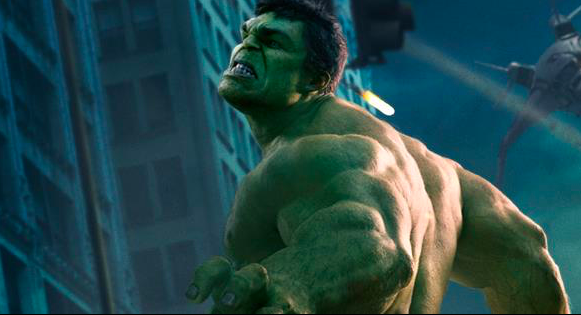 Edward Norton finally snapped at Marvel Studios during Comedy Central's Roast of Bruce Willis. Norton played Dr Bruce Banner/Hulk in the first two films but was not seen in any Avengers. The Fight Club actor talked why he did not come on board after starring as Hulk in first two movies.
The Incredible Hulk was released in 2008 and was directed by Louis Leterrier on a script written by Zak Penn. The script was later provided to Norton who made some significant changes to it. The film starred Norton as Hulk, an unwitting pawn in a military scheme to bring out the supersoldier program through gamma radiation.
The film was made against a budget of $150 million and grossed a solid $260 million. It was appreciated for its visuals and action sequences. After the success of The Incredible Hulk, fans were hoping to see Norton to reprise his role in future Avenger movies.
But he was replaced by Mark Ruffalo as Bruce Banner in the MCU. Earlier this week, Norton was one of the many roasters at Bruce Willis roast. He used the stage to call out Marvel for what he feels was a bad script for The Incredible Hulk. The 48-year-old actor said, "I wanted a better script."
Apparently, this is not for the first time that Norton has talked about not playing Hulk in Avengers movie after starring in the first two. Back in 2014, when the actor was the talk of the town for starring against Michael Keaton in Birdman, he had revealed that he needed more diversity with his acting career.
He even pointed out that his schedules for films like the Moonrise Kingdom, The Grand Budapest Hotel, and Birdman, would have conflicted with the Avengers, reported The Hollywood Reporter.
"I think you can sort of do anything once, but if you do it too many times, it can become a suit that's hard to take off, in other peoples' eyes," he had said at that time.
Marvels officials had earlier revealed that Edward Norton did not fit their needs for the future of Hulk in Avengers. In a statement in 2010, Marvel Studios had said, "We have made the decision to not bring Ed Norton back to portray the title role of Bruce Banner in the Avengers. Our decision is definitely not one based on monetary factors, but instead rooted in the need for an actor who embodies the creativity and collaborative spirit of our other talented cast members."