Manipur Education and Youth Affairs & Sports Minister D D Thaisii had a providential escape when unidentified militants ambushed his convoy at around 6 PM on Saturday, injuring one of his escorts.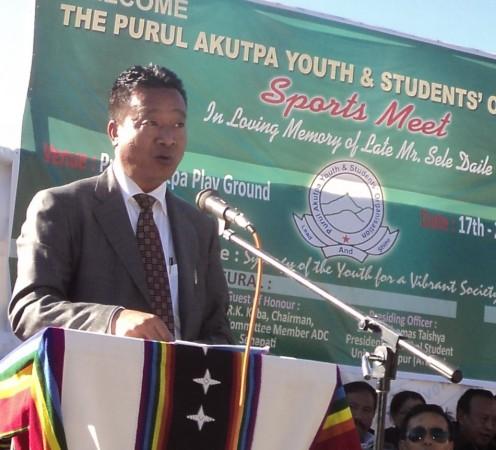 The incident happened when the minister was on his way to his native village Purul for a function after inspecting an ongoing sports complex construction at Karong. The unknown armed men attacked the convoy with grenade and rounds of gunfire between Maram and Koide village, injuring one of his escorts of Sub-Inspector rank belonging to Indian Reserve Battalion (IRB). The injured, identified as Thaiho Sanii, is being treated at a hospital in Imphal as several grenade shrapnel pierced through his legs, abdomen and neck.
The armed men opened fire at the Minister's bullet-proof car and his convoy. The minister escaped unhurt though one of the vehicles of his convoy was damaged. Army personnel condoned off the area and launched search operation. No rebel group has claimed responsibility for the attack till the time of filling this report.
On hearing the news of the ambush, hundreds of people from Purul village rushed to the spot of attack and escorted the minister home.
Manipur government condemned the attack, terming it as a handiwork of people who are against democracy. N Biren Singh, Food and Civil Supplies Minister and spokesperson of the government, said that the government strongly condemned the attack and promised that they would deal with the attackers firmly.
It may be recalled that D D Thaisii, the only Naga minister in the Congress-led Secular Progressive Front (SPF) government, had been targeted my miscreants in the past too. His house at Senapati district headquarters was burnt down by miscreants last year after the state government decided to hold the Autonomous District Council (ADC) polls in the hills.
In spite of security threats, the minister has not stopped attending to the needs of the people in his constituency and other parts of the state.