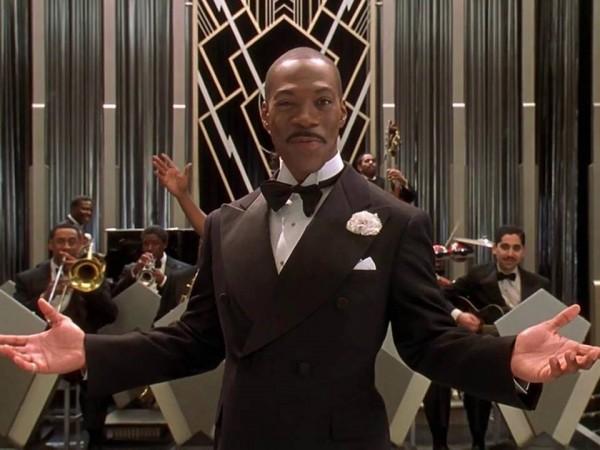 When it comes to comedy, Eddie Murphy is one of those actors who have made a place in the top-most of the list. Known for his unique style of hilarity and humour, Murphy has starred in several movies, shows and is also a prominent singer.
Born April 3, 1961, Murphy first garnered wide attention as a cast member of renowned comedy show "Saturday Night Live" (SNL), where he worked from 1980 to 1984. Besides, he worked as a stand-up comedian too.
Murphy has two hit singles to his names, "Party All The Time" and "Put Your Mouth on Me." Apart from being a singer, he has also provided voice for several prominent animated characters, namely Donkey in "Shrek" series, Mushu in "Mulan" and Thurgood Stubbs in "The PJs."
As the actor, comedian and singer celebrates his 55th birthday, here are some of his most hilarious and funny quotes:
"The advice I would give to someone is to not take anyone's advice."
"I keep telling people I'll make movies until I'm fifty and then I'll go and do something else. I'm going to be a professional gentleman of leisure."
"In the original script, my character was a basketball player rather than a boxer. I didn't think I could pull that off. I'm a little short to be a basketball player."
"I only want to do what I really want to do; otherwise, I'm content to sit here and play my guitar all day."
"If I don't die in a plane crash or something, this country has a rare opportunity to watch a great talent grow."
"After all these years, I've done well and I'm cool. I feel comfortable in my skin, I've saved some paper, everybody's healthy, my kids are beautiful and smart, doing different things, it's all good."
"I leave my house all the time! But I'm not at all the Hollywood parties. I'm grown, and where else am I supposed to be? I'm supposed to be home."
Source: Brainy Quotes