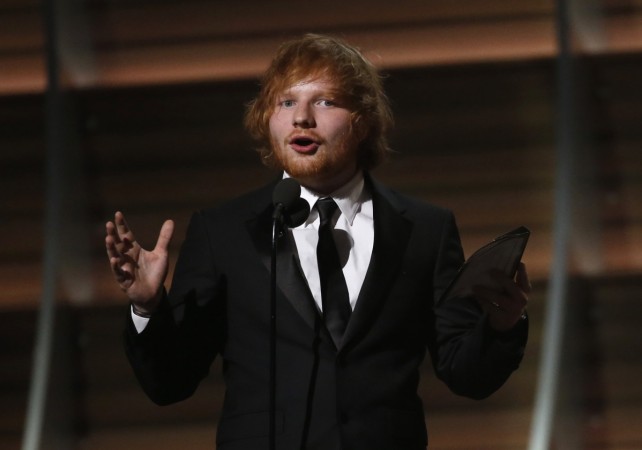 The immense critical and commercial success that British singer-songwriter Ed Sheeran enjoys now can be credited to "X," his 2014 album. Songs from the record such as "Thinking Out Loud" and "Photograph" further contributed to the album's success. But now it seems that "Photograph" has landed the singer in deep trouble.
A recent lawsuit, filed by Martin Harrington and Thomas Leonard, the songwriters from "The X Factor," claims that Sheeran's "Photograph" has allegedly been copied from their 2009 single "Amazing," which they wrote for "The X Factor" Season 7 winner Matt Cardles. The lawsuit seeks a compensation of $20 million.
According to a report by The Guardian, the lawsuit states: "The similarities go beyond substantial, which is itself sufficient to establish copyright infringement, and are in fact striking. The similarity of words, vocal style, vocal melody, melody, and rhythm are clear indicators, among other things, that 'Photograph' copies 'Amazing.'"
The two songwriters are being supported by Richard Busch, the lawyer who helped the family of Marvin Gaye to win the recently concluded "Blurred Lines" copyright lawsuit against Pharrell Williams and Robin Thicke. Cardle, however, is not involved in the lawsuit.
Incidentally, Sheeran's first ever recorded TV performance of "Photograph" was on the music reality show whose songwriters have alleged that the track is copied. He also went on to perform the song on TV shows such as "Undateable." The soundtrack of the recently released romantic drama, "Me Before You," also features the track.
Listen to both the songs below and decide for yourself whether the two songs are similar or not.