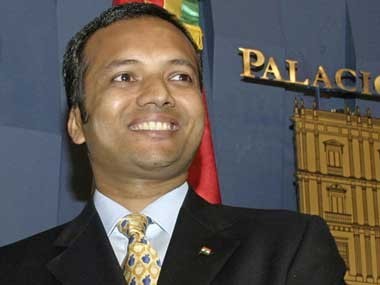 The Enforcement Directorate (ED) has filed a case against former Union Minister of State for Coal Dasari Narayana Rao and Congress MP Naveen Jindal in connection with the irregularities in coal blocks allocation.
The ED in its first information report (FIR) has alleged that illegal funds were transferred from Jindal's companies in Jharkhand to Rao's Sowbhagya Media company in Hyderabad, in exchange for favours extended by Rao to Jindal in allocating coal blocks.
The FIR has been filed against Rao and Jindal under the Prevention of Money Laundering Act.
According to media reports on 5 May, the ED has taken cognizance of Central Bureau of Investigation's (CBI) complaints to file the FIR against the two accused.
The ED has named Gagan Sponge Iron, Jindal Steel and Power, Jindal Realty, New Delhi Exim and Sowbhagya Media in the case, along with some individuals including government officials.
Based on the CBI probe and its criminal charges against the accused individuals and firms, the anti-laundering agency, ED, has started to probe the illegal money transfers, including bank transactions, between the accused firms and individuals. It is also evaluating the value of the assets of the accused individuals in the case. The ED and CBI have filed cases against some companies and individuals in the coal blocks allocation.
However, Rao says that all decisions with regard to allocation of coal blocks were taken by the then Coal Minister Shibu Soren and Prime Minister Manmohan Singh. He has denied these charges in the past also.
He also explained that he was only a minister of state in the Coal Ministry and all decisions were taken by Soren and Singh, who held the additional charge of the coal portfolio some times. He also insisted that the Prime Minister would have had him removed from the ministry if he had done any wrong.
[ED:VS]