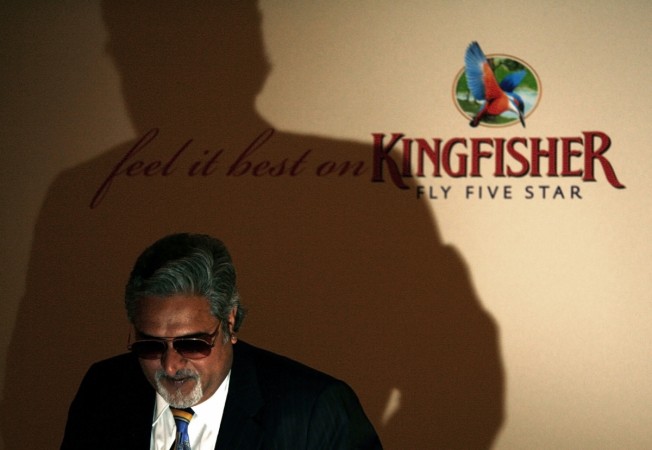 Assets worth Rs. 6,630 crore have been attached against businessman Vijay Mallya by the Enforcement Directorate (ED). The total attachment made by the agency in the case has now gone up to over Rs. 8,000 crore.
On Saturday, the ED said that it had seized Mallya's flats in Kingfisher Tower in Bengaluru worth Rs. 565 crore and an Alibag farm-house worth Rs. 25 crore. In addition, Mallya's fixed deposits with HDFC bank for Rs. 10 crore have also been attached, the Hindu reported.
Last month, a consortium of banks led by the State Bank of India (SBI) had registered a case of cheating and conspiracy against Mallya and his two companies —Kingfisher Airlines and United Breweries Holdings Limited (UBHL). In its complaint, the consortium said that the accused cheated the banks of more than Rs. 6,027 crore.
"The total attachment under today's order is worth Rs. 4,234.84 crore, but the present market value of these properties and assets is Rs. 6,630 crore approximately," Press Trust of India cited ED's order as saying.
ED claims that these assets were the "proceeds generated out of criminal activity" of the default of bank loans. It also claimed that Mallya conspired to obtain funds from the consortium of banks and that the principal amount still remains "unpaid."
In addition, huge number of shares was also being held in the name of various other group companies controlled directly or indirectly by Mallya. Hence, it appeared that even though sufficient funds were available with the promoters of KFA —Mallya and UBHL —they had no intention to make payment towards the bank loans from the consortium banks.
"They deliberately and intentionally kept the huge number of shares approximately worth Rs 3,600 crore pledged with UTI Investment Advisory Services Ltd and other financial institutions without substantial underlying liabilities and thus kept the consortium in dark," the ED said in the order.