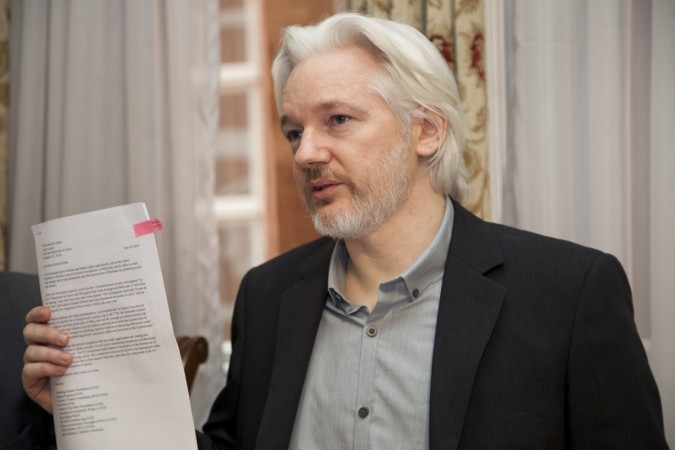 Ecuador confirmed on Tuesday that it has temporarily cut off WikiLeaks' founder Julian Assange's internet access in the Ecuadorean embassy in London. The country cited that it took the steps citing fears that Assange was using the Internet to tamper with the US presidential elections.
Assange's whistleblowing website, earlier this year, had released leaked emails of the United States' Democratic National Committee (DNC) right before the party's convention in July. The website also recently released a cache of emails from Hillary Clinton campaign adviser John Podesta's accounts.
The Ecuadorean government officials released a statement on Tuesday stating that Ecuador "respects the principle of non-intervention in the internal affairs of other states" and has hence terminated Asssange's Internet access in the Ecuadorean embassy because "in recent weeks, WikiLeaks has published a wealth of documents, impacting on the US election campaign."
Assange was granted asylum by Ecuador and he has been residing in the Ecuadorean embassy in London since June 2012. The WikiLeaks founder has been accused of rape and is wanted in Sweden for questioning.
The statement from the Ecuadorean officials also stated that Assange has been granted an asylum by the country "to safeguard his life and physical integrity until he reaches a safe place".
Assange's Internet connection was terminated on Monday morning. Following the incident, WikiLeaks tweeted that his Internet connection had been "intentionally severed" by a state party.
It is not yet ascertained who hacked the DNC emails that were given to WikiLeaks. However, United States cybersecurity experts have stated that the hackers were associated with the Russian government which was attempting to tamper with the United States 2016 elections.