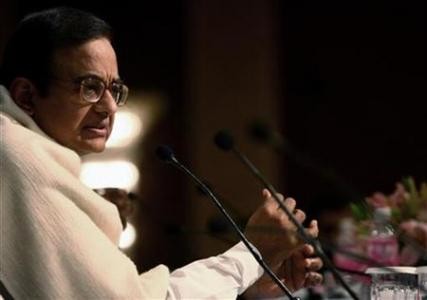 The government tabled the Economic Survey of India 2012-13 in Parliament on Wednesday, a day ahead of the presentation of the much-awaited Union General Budget 2013-14 by Finance Minister P. Chidambaram.
The government of India is optimistic that the slowdown in economic growth will end this fiscal year, saying that the "downturn is more or less over and the economy is looking up". India's economic growth in the financial year 2012-13 is estimated at 5 percent, its lowest in a decade. But it is expected to increase between 6.1 percent to 6.7 percent in 2013-14.
Here are the highlights of the Economic Survey of India:
- India's economy expected to grow between 6.1 percent to 6.7 percent in 2013-14.
- Global economy is likely to recover in 2013.
- Slowdown in the rate of growth of services to 6.6 percent in 2012-13 contributed to a slow in overall growth.
- The survey underlines the need for stable and consistent policies for improved agricultural growth.
- FDI in retail may pave the way for investment in new technology and marketing of agricultural produce in India.
- The survey highlights that with net exports declining, India's balance of payments has come under pressure.
- Infation expected to fall between 6.2 percent and 6.6 percent by March.
- Non-performing assets (NPA) of the banking sector increased from 2.36 percent of the total credit advanced in March 2011 to 3.57 percent of total credit advanced in September 2012.
- The survey calls for a widening of the tax base, and prioritization of expenditure as key ingredients of a credible medium term fiscal consolidation plan.
- Expenditure on social services also increased considerably in the 12th Plan, with the education sector accounting for the largest share followed by health.
- A number of legislative steps have been taken to secure the rights of people, like the RTI, MGNREGA, the Forest Rights Act, and the Right to Education.
- The survey addressed leakage of funds. It said Direct Benefit Transfer (DBT) with the help of the Unique Identification Number (Aadhaar) can help address the issue.