The Economic Survey presented on Friday said India would expand by 8.1-8.5% in 2015-16, making it the world's fastest growing major economy. For the current year, the Survey estimated growth at 7.4%.
The Survey said without going for additional borrowing, India can scale up investments to increase growth, according to Reuters.
Finance Minister Arun Jaitley, who will be presenting his first full-year Budget, hopes to keep the fiscal deficit and borrowing under control, though he is being expected to relax the fiscal deficit target to increase rate of economic growth.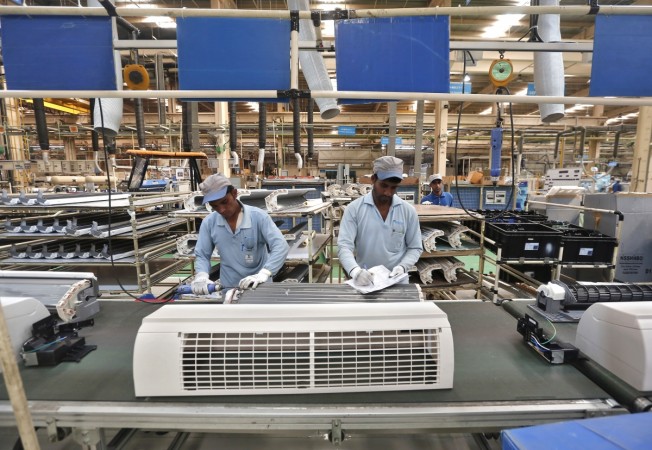 "India has reached a sweet spot and...there is a scope for Big Bang reforms now," the Survey said.
The Economic Survey which forms the basis for Saturday's budget has noted that India can hit double-digit growth rates.
"A clear mandate for reform and a benign external environment now is expected to propel India on a double-digit trajectory," noted the Survey, prepared by chief economic advisor Arvind Subramanian.
The optimism of achieving higher growth rate in the next financial year stems from a range of factors.
"In the short run, growth will receive a boost from lower oil prices, from likely monetary policy easing facilitated by lower inflation and lower inflationary expectations, and forecast of a normal monsoon," the Survey said, according to The Financial Express.
The Survey also spoke about the goverment's committment to reforms.
"In the months ahead, several reforms will help boost investment and growth. The budget should continue the process of fiscal consolidation, embedding actions in a medium-term framework," Livemint quoted from the Survey.
The Survey indicated that the government would be able to attain its stated objective of 4.1% fiscal deficit, and that the medium-term target remains at 3% of the GDP.
"The economic survey is the government's statement of intent," IDBI Asset Management's head of fixed income Ganti Murthy told Reuters.
India can increase its profile if it can manage to increase its foreign exchange reserves to $1 trillion dollars.
"The question for India, as a rising economic and political power, is whether it too should consider a substantial addition to its reserves, preferably its own reserves acquired though running cumulative current account surpluses, possibly targeting a level of USD 750 billion - USD 1 trillion over the long run.
"If power used to flow from the barrel of a gun, in an increasingly inter-dependent economic world, hard and soft power derive from a war-chest of foreign exchange reserves. China's abundant reserves have highlighted this fact," said PTI, quoting from the Survey.
India's foreign exchange reserves stood at $333.2 billion as on 13 February, 2015, PTI quoted Minister of State for Finance, Jayant Sinha as saying in a written reply in the Lok Sabha on Friday.