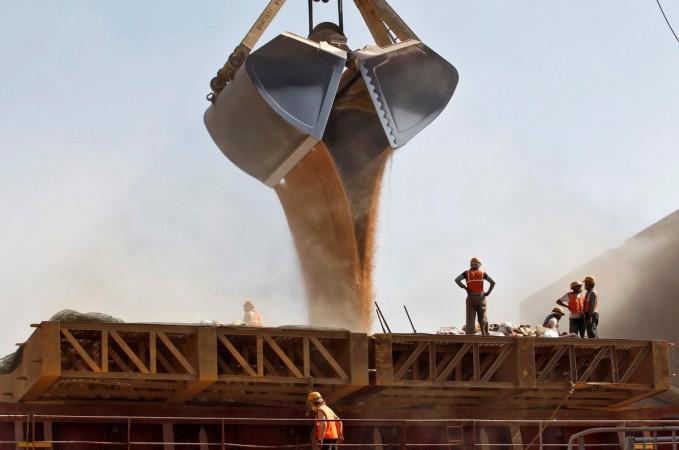 India has been ranked 130th among 180 countries in the annual Index of Economic Freedom report released by American think tank Heritage Foundation.
India was ranked 143rd with the same score of 52.6 points in 2017. With 54.4 points, Pakistan features at the 131st spot. India was two spots below Pakistan last year.
"India's overall score has increased by 1.9 points, led by improvements in judicial effectiveness, business freedom, government integrity, and fiscal health. India is ranked 30th among 43 countries in the Asia–Pacific region, and its overall score is below the regional and world averages," the report said.
It noted that economic liberalization measures, including industrial deregulation, privatization of state-owned enterprises, and reduced controls on foreign trade and investment, that began in the early 1990s, accelerated growth.
The think tank also credited prime minister Narendra Modi for India's new rank. "Prime Minister Narendra Modi is credited with reinvigorating India's foreign policy. Modi also promised sweeping economic reforms, but reforms thus far have been modest. India's diverse economy encompasses traditional village farming, modern agriculture, handicrafts, a wide range of modern industries, and a multitude of services," the report said.
"Services account for nearly two-thirds of India's output but employ less than one-third of its labor force. India has capitalized on its large, educated English-speaking population to become a major exporter of information technology services, business outsourcing services, and software workers," it added.
Countries are ranked under 5 categories according to their scores -- free (100-80), mostly free (79.9-70), moderately free (69.9-60) mostly unfree (59.9-50) and repressed (49.9-40).
Hong Kong maintains the number one spot for the 4th consecutive year and is followed by Singapore, New Zealand, Switzerland, Australia, and Ireland. Estonia, the United Kingdom, Canada, and the United Arab Emirates round up the top ten countries on the list.
The UK is ranked 4th among 44 countries in the Europe region, and its overall score is above regional and world averages.
The United States is ranked 18th and is in the second tier category of "mostly free." Amid fears of a trade tariff war between the US and China, China ranks 110th on the index.
Venezuela is ranked 179th and Cuba is at 178th position. Coming in as the at least economically free in the index is North Korea at 180th.
Iraq, Libya, Somalia, Syria, Yemen, and Liechtenstein are not ranked in the index.
Economic freedom of the countries were measured in the index based on the rule of law (property rights, judicial effectiveness, and government integrity), government size (tax burden, government spending, and fiscal health), regulatory efficiency (business freedom, labor freedom, and monetary freedom) and market openness (trade freedom, investment freedom, and financial freedom).
The report found that corruption, underdeveloped infrastructure, a restrictive and burdensome regulatory environment, and poor financial and budget management continue to undermine overall development. "In other economies, such as India and parts of South America, the process of obtaining a business license can take much longer and involve endless trips to government offices and repeated encounters with officious and sometimes corrupt bureaucrats" it added.