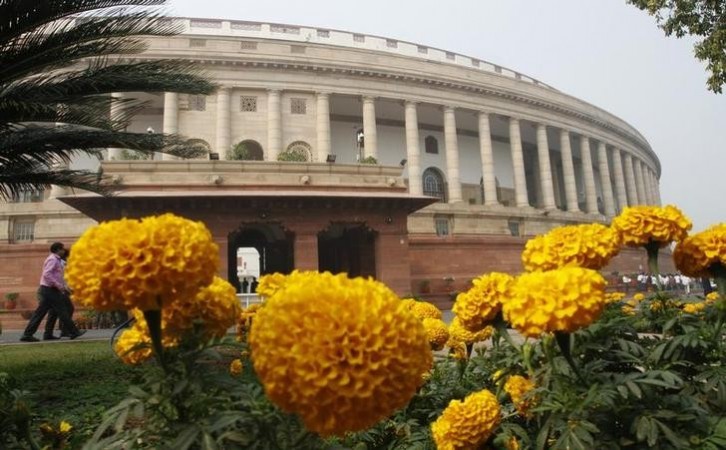 The Election Commission (EC) on 11 May raided the regional office of Bharatiya Janata Party (BJP) in Varanasi, along with the Uttar Pradesh police, and seized campaign material. 12 May, Monday, is the last day of polling to Lok Sabha.
Reacting to the EC raid, BJP leaders said that the seized campaign material was meant to be returned to the manufacturers. The EC raid on BJP's office comes amid the ban clamped on all kinds of campaign by political parties since Saturday's evening for the 12 May polls, according to media reports.
BJP leaders stated that the party was not indulged in any kind of canvassing, and was returning the campaign material to the suppliers. The seized material includes T-shirts, pamphlets and badges.
Varanasi is witnessing a high profile contest between BJP's prime ministerial candidate Narendra Modi, Aam Aadmi Party convenor Aravind Kejrival and Congress candidate Ajay Rai.
The EC said that it raided BJP's Varanasi office on a tip-off that huge campaign material was being transported from the party office in Sigra area in the city. This amounts to violation of the ban on campaigning, the EC said.
The BJP leaders accused that the raid by the Election Commission indicates biased attitude against their party.
Meanwhile, Modi has expressed his satisfaction over his campaigning over the last eight months, during which he has completed more than 5,800 canvassing rallies, debates and other programmes on behalf of the BJP and the National Democratic Alliance (NDA).
On his Twitter page, Modi stated that during the eight months, he has travelled more than three lakh kilometers.
By Saturday, the last day for campaigning of this term's Lok Sabha polls, Modi has addressed 437 public rallies. In addition to that, he has also addressed 1,350 campaign meetings through 3D technology.
On the other hand, the UP police has made all security arrangements for Monday's polling in Varanasi. Even the EC has appointed a Special Observer to oversee the high profile polling. Police with guns were seen in all parts of Varanasi.