Controversy surrounding the experimental drug for the Ebola Virus Disease (EVD) ZMapp has been going on for the past week.
However, the clinical trials have shown that the drug is 100 percent effective on animals.
Scientists and doctors believe that the ZMapp vaccine, developed in the US is a very important step in the right direction, towards finding a cure for the virus. However, there are not enough supplies of the drug to treat all the people who have contracted the disease.
Although the official records say that a little over 3,000 people have contracted the disease, the authorities believe that around 20,000 people have been affected in the region. This is because many people fear reporting the disease to the authorities. They seem to believe that going to the hospital ensures their death.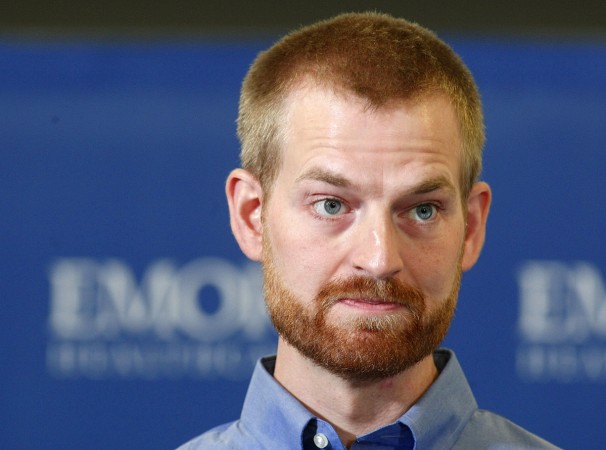 So far, the ZMapp vaccine has been used on seven people. Two of them have been cured of the virus, while two others died. Hence, it is not yet clear whether the vaccine works on human beings.
As no cure has been found for the Ebola virus, scientists have been experimenting with different types of antibodies, to treat the deadly virus. These antibodies try to bind to the virus, and have a therapeutic effect on the victim.
The scientists have been trying to make a cocktail of different antibodies to treat the virus. The ZMapp vaccine has three cocktails, and seems to have been the most successful, in clinical trials conducted on animals.
The new vaccine has been tried on 18 rhesus macaques, which were infected with the Ebola virus and all of them survived after being treated with the vaccine.
Interestingly, some of these monkeys received the vaccine after five days of contracting the disease. Unlike in human beings, the Ebola virus works much more quickly in monkeys, and anything beyond three days is considered to be a relatively late stage for them. However, all of these monkeys survived, suggesting a high rate of success for the drug.
"The level of improvement was beyond my own expectation," said Dr Gary Kobinger, who works at the Public Health Agency, in Canada, to BBC. "I was quite surprised that the best combination would rescue animals as far as day five, it was fantastic news. What was very exceptional is that we could rescue some of the animals that had advanced disease."
The Ebola virus has killed 1,552 people and has affected another 3,069 in West Africa. Four West African countries of Guinea, Liberia, Sierra Leone and Nigeria have been worst hit by the virus.
The research was published in a weekly science journal called Nature.