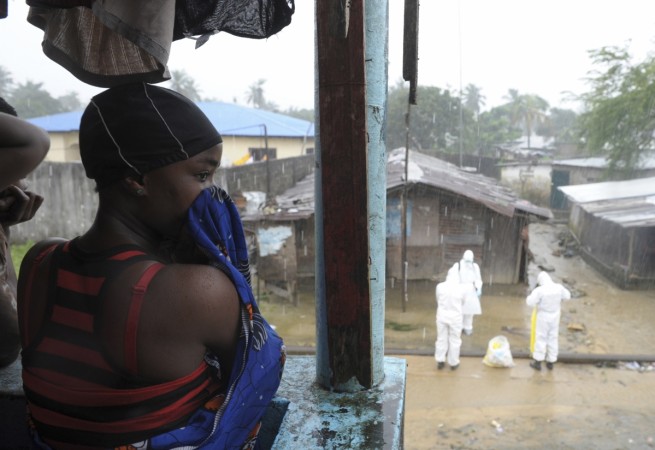 The government of the Democratic Republic of Congo declared on Tuesday that 31 people have been killed by the Ebola virus, while the World Health Organization said that this outbreak had no links with the one in West Africa.
The previous death toll had stood at 13 in the Central African country. The outbreak of the Congo Ebola virus was first reported last month, with there being suspicions that it might be different from that of the West Africa outbreak.
Congo Health Minister told Reuters, on Tuesday that 31 people from his country have succumbed to the virus, and many more are reported to have been infected by the disease, in the Djera region of the country.
WHO Says DR Congo Outbreak Different from West Africa
The West African outbreak has killed 1,552 people, and affected 3,069 more, according to the latest updates, in the four countries of Guinea, Liberia, Sierra Leone, and Nigeria. However, these figures by the US Centres for Disease Control (CDC) do not include the 31 people who have been killed by the virus, or the people who have contracted the disease, in Congo.
According to the WHO, the outbreak of the Ebola virus in Congo is different from that in West Africa. They said that this outbreak was a "distinct and independent event" and that it absolutely no links whatsoever with the epidemic of the virus in West Africa.
"The Zaire strain of the virus is indigenous in the country," said the WHO in a press release, stating the difference between the two strains of the virus. They further stated that the strain of the Ebola virus found in Congo was quite similar to that found in West Africa.
Both the West Africa type and the Congo type are from the Zaire strain of the Ebola virus. However, the two species of the viruses are not same, and the two different outbreaks are completely independent to each other.
The Ebola virus was first discovered in 1976, in Congo (known back then as Zaire). A simultaneous outbreak occurred in South Sudan, of the same strain of the virus. Hence, this particular strain of the virus is known as the Zaire strain of the Ebola virus.
The confirmation came after testing was done at the WHO's collaborating centre, known as Centre International de Recherches Médicales, in Franceville, Gabon.