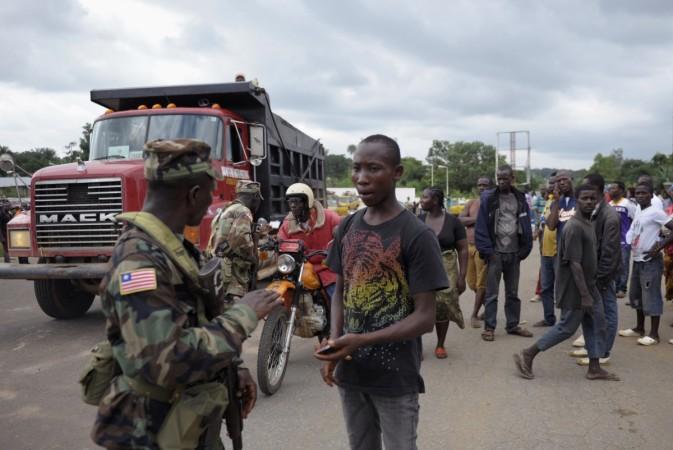 The West African nation of Sierra Leone will be in a four-day "lockdown" from 18-21 September 2014, in order to deter the advance of Ebola virus in the country.
In the duration of these four days, the citizens of Sierra Leone will not be allowed to leave their homes, explained a senior official, who works in the Office of the President of Sierra Leone.
In the duration of these four days, health workers in the country would go from house to house, checking for symptoms of the Ebola virus in all the people, in order to identify probable cases, and isolate them.
"The aggressive approach is necessary to deal with the spread of Ebola once and for all," Ibrahim Ben Kargbo, Presidential Advisor to the Ebola Task Force of Sierra Leone, told Reuters.
Theoretically, this is one way the government could successfully identify the Ebola cases in the country and isolate all of them, so that the disease does not spread any more. However, this would be a very difficult policy to implement, practically.
This is because of the lack of awareness of the people of Sierra Leone, who avoid reporting their Ebola Virus Disease (EVD) symptoms to the health authorities, fearing that a trip to the hospital could end up being a death sentence. Many communities had even gone into hiding, assuming that the Ebola virus is nothing but a ploy by their government to run tests on them. Even the people who survive the virus are often shunned by the society, and fail to resume their normal lives.
The World Health Organization (WHO) has also announced on Friday that, once the safety tests are completed, the health workers in West Africa would be given Ebola vaccines. However, this process won't take off before November, as the safety tests are expected to take some time.
The Ebola outbreak in the West African countries of Guinea, Liberia, Sierra Leone, and Nigeria has killed 2,097 people, according to Reuters, and affected even more. Out of these, 491 Ebola deaths have been recorded in Sierra Leone alone. It has also been reported that around 20 health care workers have been killed by the virus.