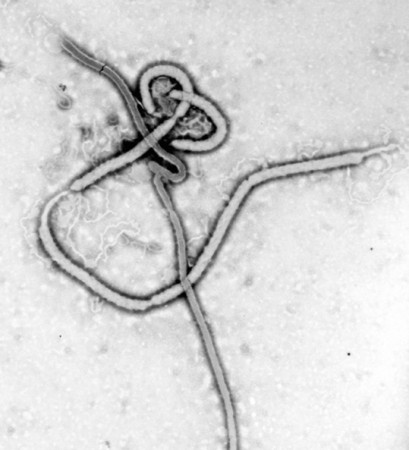 A Texas sheriff's deputy, who reportedly went into the apartment where the first US Ebola patient had stayed, has been hospitalised as he showed possible symptoms of the disease.
Though the deputy did not have any contact with Thomas Eric Duncan, the Ebola patient who died on Wednesday morning in a Dallas hospital, he was admitted "out of an abundance of caution," CBS reported citing a spokesman for CareNow.
Officials with the City Frisco, however, say the patient had said they he had contact with family members of Duncan, the first person diagnosed with the virus on American soil, reports suggest.
The patient, Michael Monnig, was transported from a Frisco Care Now facility, where he complained of stomach problems.
The Dallas County Sheriff's office released a statement on Wednesday that read: "The deputy expressed concern and we directed him to the Dallas County Health & Human Services for care. We now wait for further information as medical staff attends to him."
According to CBS, the Texas health Presbyterian Hospital confirmed that a patient was admitted to the hospital "after reporting possible exposure to the Ebola virus".
Although the deputy reportedly entered the apartment where Duncan had been staying and had contact with some of his family members, health officials say none of the kin have shown symptoms.
The mayor of Frisco said at a press conference on Wednesday that his office was told that the risk of the patient having Ebola is minimal.
Frisco, located about 28 miles north of Dallas, has remained alert with officials waiting to see if any of the people exposed to the disease show its symptoms.