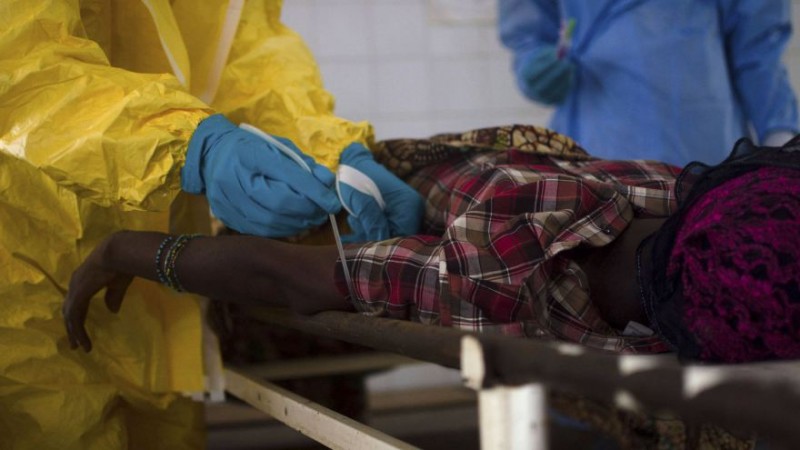 A South Korean university has withdrawn its invitation to Nigerian students to attend a UN conference in the country, over growing fears of an Ebola outbreak.
The Duksung Women's University in Seoul issued a public statement claiming that it "politely withdrew" the invitation to three Nigerian students to attend an international conference that the university is co-hosting along with the UN, Reuters reported.
The university took the decision to cancel the invitation, after a student posted a plea on the South Korean presidential website to cancel the entire event, in the wake of Ebola outbreak fears.
The university, however, is expected to continue with the event which will have students from 28 other African countries attending the conference.
Since February, more than 700 people in West Africa have died from Ebola - a hemorrhagic virus with a death rate of 90 percent among the infected.
The South Korean government on Monday also issued a special travel ban on Liberia, Sierra Leone and Guinea. A medical volunteer camp, which was planning to visit African countries including Côte d'Ivoire and Ghana in August, have also been cancelled.
Ebola in Asia
The Ebola outbreak in West Africa has caused panic in several countries, including the US and the UK.
Earlier last week, panic gripped Asia after reports claimed that a woman who returned from Kenya to Hong Kong was found to have contracted Ebola virus.
However, the woman tested negative for Ebola. The 39-year-old was suspected to have contracted the deadly virus when she fell ill after returning from a trip to Kenya, Channel News Asia reported.
Panic gripped the Birmingham Airport also last week, after a man returning from Nigeria was tested for Ebola virus and was then taken away in an ambulance, ITV reported.