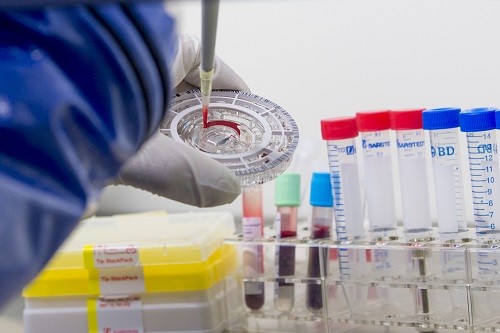 An Australian nurse with suspected Ebola symptoms has tested negative for the deadly virus.
Health officials said that they will release the Queensland nurse Sue Ellen Kovack (57) after one more day of observation, as she continued to exhibit some symptoms of the deadly disease, including sore throat.
"This is a necessary precaution, given that the patient has been to West Africa and has had a fever within the incubation period of 21 days," Queensland chief health officer Dr Jeannette Young, while announcing results of the blood test, told The Courier Mail. "For the sake of her health and to follow due diligence, we want to be sure she is clear of Ebola virus as well as any other disease."
Kovack, had been working in an Ebola treatment centre in Sierra Leone, before she returned home on Tuesday. Though the woman was kept under isolation at home since her arrival in Australia, she sought medical help after developing a fever on Thursday morning.
She was rushed to the isolation unit of Cairns hospital and underwent tests for Ebola.
Meanwhile, the second person suspected of Ebola in US has also tested negative. The Texas sheriff's deputy named Michael Monnig, who reportedly visited first US Ebola victim Thomas Eric Duncan's apartment, had been kept under close observation after he fell sick and started exhibiting symptoms of the deadly disease. The Texas Department of Health Services cleared the man after his Ebola tests turned out negative on Thursday.
"Mr. Monnig's condition is good with no fever, no vomiting or diarrhea reported. His current condition is not consistent with an early stage Ebola diagnosis. Texas Health Dallas' standard laboratory testing indicates all findings are within normal ranges. Further lab testing specimens have been received in Austin and results are expected later today," the hospital told WFAA, 11 ALIVE reported.
Similarly, health authorities in India said that the Japanese tourist quarantined in Imphal following high fever early this week is not suffering from Ebola. A foreign ministry official said that the woman had not come into contact with any person with the disease. Additionally, her health has improved considerably since her hospitalisation, The Japan Times reported.