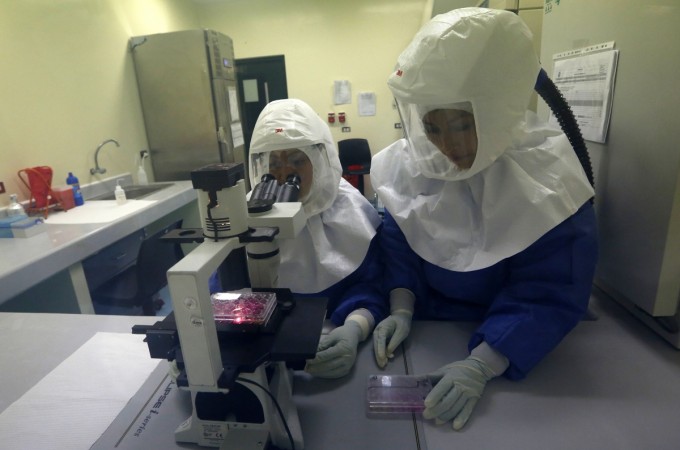 In a major Ebola scare in the financial capital of the country, a 32-year-old man who returned from Nigeria on Sunday was quarantined at a trauma centre in Mumbai after he showed symptoms of viral haemorrhagic fever associated with the deadly virus.
Nigeria is one of the four badly-affected nations in West Africa in the Ebola outbreak that has claimed more than 1,400 lives so far.
Airport officials reported that when the man arrived from Nigeria on an Emirates flight on Sunday evening, he had "blood shot red eyes, running nose and fever", and was directly sent to the civic-run Bal Thackeray Trauma Care Centre in the suburban area of Jogeshwari, The Times of India reported.
The patient has been quarantined and a team of doctors from the city's Sion hospital are monitoring him at the centre.
However, officials said he was still being observed and that his symptoms were not strongly indicative of the virus.
"We have admitted the patient on a precautionary basis. He is otherwise asymptomatic. He does not have any of the classical symptoms of ebola. His fever is also not that high," the civic body's chief epidemiologist Dr Mangala Gomare told TOI.
The patient's blood samples will be sent to the National Virology Institute (NIV) in Pune.
This is the second such Ebola scare in the city after a Vasai resident was hospitalised with similar symptoms but was later discharged as he was found not to be carrying the virus that is currently raging across West Africa.
India remains on the edge as more Indians are expected to return from the affected African nations, with reports estimating that 40,000 Indians are based in the four countries – Liberia, Guinea, Sierre Leone and Nigeria.
The World Health Organization had earlier this month called the Ebola outbreak an 'international health emergency'.