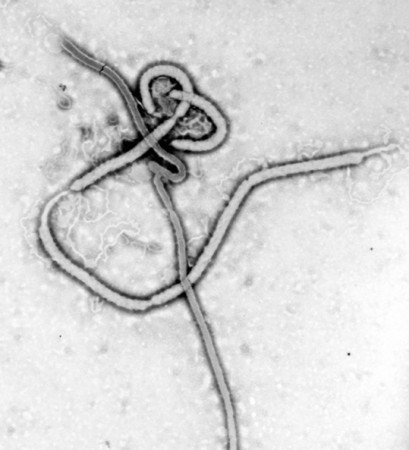 The Ebola scare is rapidly spreading beyond African countries to reach other shores, even the United States, where two nurses contracted the virus while treating a patient who had returned from Liberia.
The World Health Organisation recently warned that if the spread of the disease is not controlled within 60 days, the world will witness a sharp rise in Ebola cases with 10,000 new ones every week against 1,000 per week so far.
This will certainly worsen the crisis to an extreme where it will be difficult to contain it further.
However, the Indian government seems to have woken up a little late to the crisis, and only on Thursday did it announce a national plan.
Cabinet Secretary Ajit Seth discussed the various measures and surveillance programmes to be set up across every airport, in a meeting with state chief secretaries.
The authorities have decided to set up control rooms in the Ministry of Health to handle Ebola cases.
When International Business Times India Edition enquired, officials at Jaipur International Airport said that all steps were being taken to ensure passengers are screened. Along with screening counters and medical teams, airlines have also taken measures to check on suspected cases ahead of landing in Jaipur.
"Soon after boarding Air India flights, passengers are handed out the 'Ebola Declaration Form," comprising questions on symptoms of the disease. In the coming days, if any case is detected, Jaipur airport is equipped with medical facilities and the patient will be shifted to a hospital immediately," a Jaipur Air India official, who requested anonymity, told IBTimes India Edition.
Though the Jaipur airport has been equipped with facilities to check for Ebola cases, authorities at some other international airports do not seem to be as diligent in putting up a surveillance programme to prevent the outbreak in India, as highlighted by passengers who have recently travelled from abroad.
Scottish journalism professor Charles Lavery, presently based in Bangalore, made a trip to the city via Kuala Lumpur on 6 October and denied witnessing any surveillance programmes at the airport or on board Etihad Airways flight.
"I flew from Kuala Lumpur and the cabin was sprayed - as usual - with insecticide, but not a word was said about Ebola. At the airport (Bangalore) itself, there was nothing in place. No doctors, no screening," Lavery told IBTimes India.
"It is only a matter of time before Ebola strikes here. God help India when that happens as lot of people will be affected thanks to such lax control systems," he added.
However, in reply to the questions raised concerning Ebola screenings at the Bangalore International Airport, the authorities said that they have prepared for Ebola screening and doctors have also been stationed to check on passengers.
"There are doctors available at the airport, specifically for the screening of passengers arriving from the countries mandated under the WHO for Ebola virus screening. The doctors wear mask and gloves as precautionary measures," BIAL said in an email response to IBTimes India.
Another passenger, who travelled to Dubai on 15 October from Cochin International Airport, said nothing has been done there to screen for the Ebola virus that might sneak in unidentified with passengers travelling from abroad.
There seems to be a similar situation at Kolkata's Netaji Subhas Chandra Bose International Airport, as another passenger told IBTimes India that there were no signs of screening counters or doctors to check Ebola cases at the airport.
What Health Experts Have to Say
India's health care situation is very weak to tackle Ebola outbreak. It has just one nurse for every 1,000 patients, according to the 2010 World Bank data. Moreover, the doctors and nurses in India are said to be lax in taking preventive measures, according to The Times of India report.
According to health experts, they do not always wear gloves and masks, which will result in immediate exposure to the virus. Countries such as India, which lack strong health care facilities could easily become victim to the deadly virus.
Also, it will be difficult to monitor and track Ebola at the time of emergency as India has only two laboratories that test the virus, including Delhi's National Institute for Communicable Diseases and Pune's National Institute of Virology, according to reports.
Though Union Health Minister Harsh Vardhan has said that the Indian government is "aggressively monitoring all entry points and passengers from affected countries," there is little to assure us as yet.