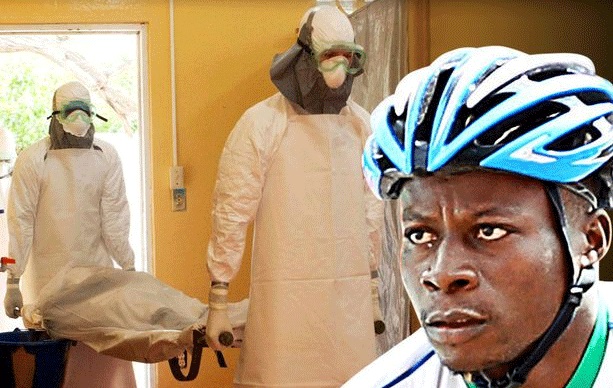 An Ebola scare was downplayed by the authorities of the Commonwealth Games, as Sierra Leone cyclist Moses Sesay, 32, was tested for the virus that has caused an epidemic across West Africa.
Sesay was admitted to a hospital in Glasgow, after he felt sick and said he was feeling unwell. The doctors tested him for different kind of conditions, amongst which, Ebola was one, according to BBC. However, the results proved to be negative, and it all turned out to be a false alarm.
"There is no Ebola in the Athletes Village of the Glasgow 2014 Commonwealth Games," said a spokesman for the Commonwealth Games, Glasgow, 2014. "We can confirm that the athlete was tested for a number of things when he fell ill last week, including Ebola.
"The tests were negative and the athlete competed in his event on Thursday," he continued. "We are dismayed by some of the sensational and misleading headlines to date."
The Ebola virus has killed more than 700 people in West Africa, since February, this year. In Sierra Leone, where Sesay hails from, the virus has killed over 200 people, and the local government has declared it as a public emergency.
Meanwhile, health officials in Scotland believe that since this was an isolated incident, none of the other athletes in the village have been tested for the Ebola virus.
"No one has tested positive for Ebola in Scotland," said Health Protection Scotland's spokeswoman.
On the other hand, the World Health Organization (WHO) has announced that they will set up a meet with the leaders of the three West African nations inflicted with the Ebola virus – Guinea, Sierra Leone and Liberia.
The WHO has called on the different nations across the world to help out the West African region affected by the Ebola virus. They have called out to people from all over the world to volunteer to help them out with this situation. They believe that they need hundreds of volunteers to try to fight the virus in these countries.
The Ebola virus outbreak is being considered the deadliest outbreak known to mankind. The first case of the death due to Ebola virus was reported in the West African nation of Guinea in February.