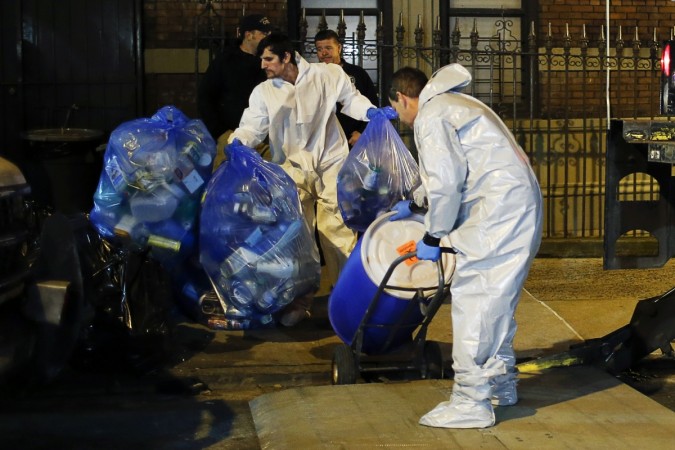 A US nurse, who has been held in quarantine for weeks after treating Ebola patients in West Africa, says she will take legal action against what she has called "civil liberties issues". She was allegedly kept in confinement despite testing negative, reports suggest.
Kaci Hickox, who had been treating patients in Sierra Leone, said in an article that she was "made to feel like criminal," after she was placed in quarantine at a New Jersey hospital upon her return from West Africa.
This comes after New Jersey Governor Chris Christie and New York Governor Andrew Cuomo announced on Friday, a new policy, which requires those who had contact with Ebola patients to go through a compulsory isolation for three weeks.
"This is not a situation I would wish on anyone, and I am sacred for those who will follow me," Hickox wrote in the article. Her lawyer says the case has raised "serious constitutional and civil liberties issues", BBC noted.
The new rules in New York, New Jersey and Illinois require a mandatory 21-day quarantine period for all health workers who have had any contact with Ebola patients in West Africa and who just returned to the United States.
According to the latest guidelines, returning health workers who have displayed no symptoms of the disease will be allowed to live at one's home but they will be monitored twice daily and will not be allowed to contact other people. Compensation will be offered for loss of earning.
Hickox says she was put into quarantine at Newark airport in New Jersey, and described the experience as "frightening" and a "frenzy of disorganisation".
Her lawyer, Norman Siegal, says her isolation is a serious breach to the civil liberties because she had displayed no Ebola symptoms and had tested negative to the virus.
"We're not going to dispute that the government has, under certain circumstances, the right to issue a quarantine," he said adding the "policy is overly broad when applied to her".
New Jersey Governor Christie, however, defended the quarantine measures on Sunday saying that the rule would "become a national policy sooner rather tha