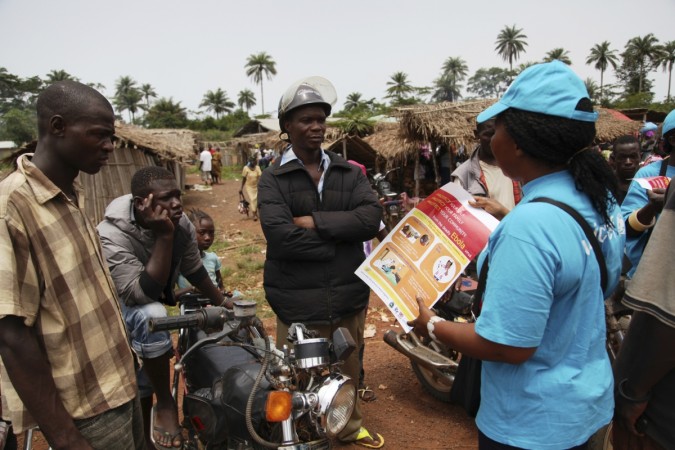 With the total death toll of the Ebola virus climbing well over the 900 mark, in West Africa, the World Health Organisation (WHO) seems to have finally accepted the fact that the time and the resources available in the region is not enough to wait for the probably Ebola cure to be given a proper clinical trial.
The organisation that helps regulate health-related activity around the world had previously condemned the use of the ZMapp drug, on two US citizens, who had contacted the virus in West Africa, as the drug had never been tested on humans before.
However, the two US citizens seem to have become better after taking the ZMapp serum, which has also successfully cured chimpanzees of the virus, in lab experiments.
As the death toll in West Africa rose to 932, since February, the health workers from West Africa appealed to the international community to immediately help them to control the Ebola outbreak.
Also, a number of hospitals were closed on Wednesday, as many of the health workers seemed to have contracted the disease. This poses a huge blow to the chances of curbing the disease, which seems to be spinning out of control.
WHO called a two-day meeting, in Geneva, to discuss the crisis in West Africa, and find out whether it could be considered as a "Public Health Emergency of International Concern". They also discussed the different steps that they could take to tackle the outbreak.
"This outbreak is unprecedented and out of control," said Walter Lorenzi, Head of the Medical Charity Department at the Medecins Sans Frontieres (MSF), Sierra Leone, to Reuters. "We have a desperate need for other actors on the ground – not in offices or meetings – but with their rubber gloves on, in the field."
In Nigeria, the virus was first detected in an American citizen, Patrick Sawyer, who had flown in from Liberia. Authorities also confirmed that a nurse, who had contracted the disease from Sawyer, died along with the American patient.
Five other patients are being treated in an isolated environment. Meanwhile, in Lagos, Nigeria, which is the largest city in Africa, the doctors have gone on a strike, while the medical facilities struggle with the patients. The authorities also said they were struggling to get to the 70 other people who Sawyer might have come in contact with, and might be carrying the virus.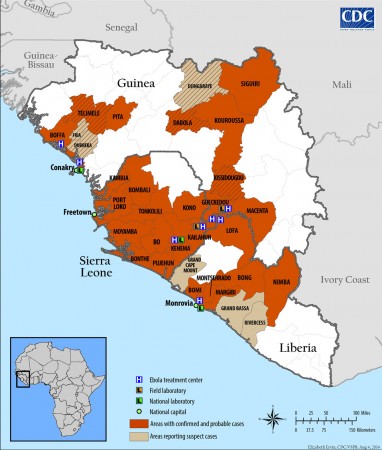 "We have a national Emergency, indeed, the world is at risk," said Onyebuchi Chukwu, the Health Minister of Nigeria. "Nobody is immune. The experience in Nigeria has alerted the world that it takes just one individual to travel by air to a place to begin an outbreak."