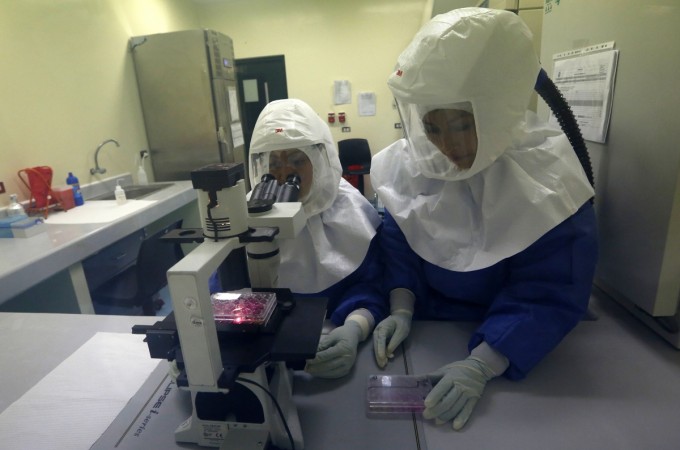 Yet another US citizen has tested positive for the deadly Ebola virus, making this the fourth time an American has contracted the disease. The patient was immediately flown to a hospital in Atlanta US, late on Monday.
According to reports, the patient contracted the virus in West Africa and was flown to Atlanta, USA, by an air ambulance, for treatment.
It is expected that the US citizen would arrive at the Emory University Hospital, Atlanta, for treatment. Hospital sources told Reuters that they expect him to arrive in the early hours of Tuesday morning (local time). The hospital authorities declined to give any other information about the patient.
Meanwhile, in Sierra Leone, a doctor from the World Health Organization (WHO) is said to have contracted the virus while treating some patients at an Ebola treatment centre set up by WHO.
WHO said that the doctor is currently in Freetown, Sierra Leone, and is stable. They also said that the doctor would soon be extracted from the region, and will be given proper medical care. The organisation, however, refused to reveal the identity or the nationality of the doctor.
The Emory University hospital has hosted other US citizens who have been victims to the Ebola virus. Last month, a couple of US health workers, who had contracted the disease while working with Ebola patients in West Africa, were released after the hospital authorities decided that they had recovered sufficiently.
These US healthcare workers were given the experimental Ebola ZMapp vaccine and they seemed to have been cured of the virus. However, it is not clear yet, whether this vaccine works perfectly on human beings. When tested on monkeys in the labs, the drug had shown a very high rate of success.
However, it is still not quite clear why the drug is not so successful in human beings. While the two US citizens (Dr Kent Brantly and Nancy Writebol) recovered from the Ebola Virus Disease (EVD) after receiving ZMapp, a Spanish priest and a couple of doctors in West Africa succumbed to EVD even after receiving the drug.
The West African strain of the Ebola virus has a mortality rate of around 60%. Hence many experts believe that the ZMapp drug may not be playing any role in the patients who seem to be getting cured of the virus. The cured patients could simply be a part of the 40% of the infected people, who have naturally survived the EVD.