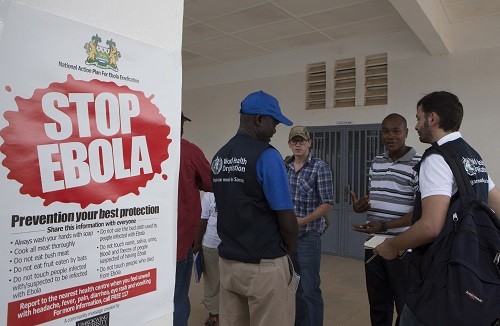 In a chilling warning that puts the global Ebola crisis in larger perspective, the World Health Organisation has warned that the pandemic could reach unmanageable proportions in two months and could result in up to 10,000 cases a week, if the health crisis is not addressed effectively.
The death rate in the Ebola outbreak, the biggest in history, which was earlier thought to be around 50%, has now risen to 70%, WHO assistant director-general Dr Bruce Aylward said during a news conference in Geneva on Tuesday.
"A lot more people will die," he warned, if the response to the crisis is not made effective within the next 60 days, as per a report by CBS News.
While so far, there have been 1,000 new cases of Ebola each week, suspected and confirmed, the figure could go as high as 10,000 per week in two months.
The Ebola outbreak that began in West Africa has killed 4,447 people so far, out of the 8,914 cases.
While the poor health care systems in Africa were blamed for the spread of the disease, transmissions have also been reported in the United States, where a nurse has tested positive for the virus after treating the first Ebola patient diagnosed in the country.
Another nurse in Spain had also contracted the disease while treating a patient who died of the disease.