The ZMapp experimental vaccine for the Ebola virus took a step back, as a Liberian doctor who contracted the deadly disease, while treating the patients in his country, died on Monday.
With the death of Dr Abraham Borbor, the optimism surrounding the ZMapp drug has been squashed a little bit, according to a Reuters report.
Two health workers from the US, who had also contracted the disease while working with Ebola patients in West Africa, were released from a hospital in Atlanta after they were treated with the experimental medication.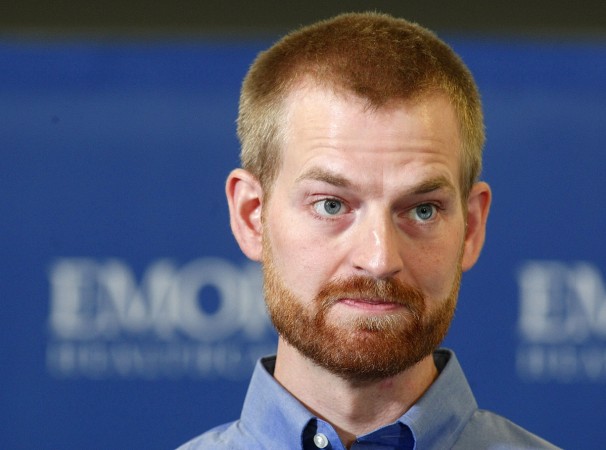 A Spanish priest, who contracted the virus in West Africa, also died in spite of receiving the ZMapp drug.
So far, out of the four people, who have received this drug, two seem to have been cured, while the other two have died. This takes the scientists the medicine back to square one, as it is still not clear whether the drug has a proper effect on humans.
The Ebola virus has a mortality rate of around 60 percent, which means that there is a two-fifth chance of surviving the virus, if a person is affected by it. Thus, the two US citizens could just have been a part of that two-fifth group, and the ZMapp drug may not have had a hand in them surviving the virus at all.
More samples of the drug need to be tested on the patients to find out whether it actually works or not.
Canada also donated almost thousand doses of their own experimental Ebola vaccine to the World Health Organization (WHO), to be used on the Ebola patients in the West African countries of Guinea, Liberia, Sierra Leone and Nigeria.
However, there has been no reports of this drug being used in any of these countries as of yet.
Japan also developed an experimental drug for treating influenza, and believe that it could also be used for treating Ebola patients, and are awaiting permission to try it out. All of these drugs are in an experimental stage and there is no known cure for the deadly virus yet.
The Ebola virus has wreaked havoc across the four West African nations, and has killed 1,427 people, while affecting 2,615 others.
Many airlines have stopped operating in and out of the four Ebola-hit countries, while many African countries have sealed off the borders they share with their Ebola-hit neighbours, as a preventive measure.